New 2024 Candidate Could Be Jumping in Soon – It's a "Strong Possibility," Says Popular Conservative Leader Larry Elder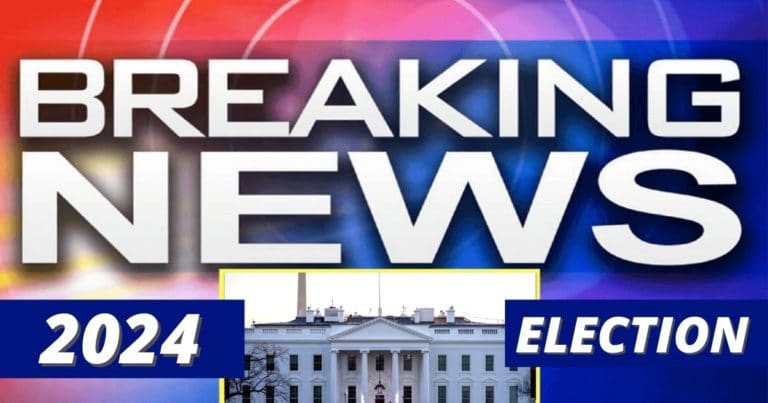 Currently, only former President Donald Trump has officially announced his candidacy for the 2024 election. Joe Biden is likely to run, though he hasn't formally announced it yet.
Other potential candidates, including popular Florida Gov. Ron DeSantis, haven't yet declared they're running. For the time being, the race appears to be wide open.
However, more possible names are entering the conversation — and one is a well-known conservative commentator.
It's Republican Larry Elder, who told Fox 11 that there's a "strong possibility" he'll throw his hat into the 2024 GOP ring.
Elder has been a strong proponent of American and family values for years, specifically calling out the decline of the nuclear family. He's known for centering on fatherless black children, for example.
Right now, about 40 percent of American kids don't have a father figure at home, and a stunning 70 percent of black children grow up without a father.
Elder talks about topics like these on his radio show, "Sage of South Central," and now it looks like he wants to make a run at the White House.
Via The Daily Wire:
During a recent interview on the Fox 11 Los Angeles program 'The Issue Is: with Elex Michaelson,' Elder revealed he's 'thinking about' announcing a bid for the nation's executive office to address issues like the economy, energy independence, and managing the crisis at the southern border.
Elder further blames the creation of the welfare state on the destruction of the nuclear family, as it has "incentivized women to marry the government … and men to abandon their responsibilities."
This isn't the first time he's talked about running for President, either.
This past fall, he told the Des Moines Register that he was considering a campaign, even if Trump announced his candidacy. At the time he said:
I'm running for president. And I'm not running against anybody on the Republican side — I'm running against Joe Biden if he runs, or Kamala Harris if she runs.
Elder pointed out Trump's waning popularity during the Fox interview, and said "a smaller percentage of the public" wants him to run. Instead, it seems the majority would rather have DeSantis.
Last year, Elder tried to usurp California Gov. Gavin Newsom in a recall election, but fell well short.
That's understandable given the Golden State's far left bent, and it'll be interesting to see how right-wing Americans respond to an Elder candidacy for 2024. He certainly has a strong support base.
On top of that, his conservative family-first values are starting to regain a foothold in the country, as the clear crumbling of the nuclear family has proven to be a critical mistake.
If Elder does run, he likely won't be the favorite for the GOP nomination, and he'd have to battle other potentials like former national security adviser John Bolton.
Key Takeaways:
Conservative radio host Larry Elder says a 2024 campaign is a "strong possibility."
Elder has a lot of right-wing support, though his bid to replace Gov. Newsom fell short in California.
Elder said he would be willing to take on Trump, whose popularity has fallen off in recent months.
Source: The Daily Wire