New 2024 Candidate Just Jumped into the Ring – Biden Must Be Sweating After 2020 Rival Primaries Him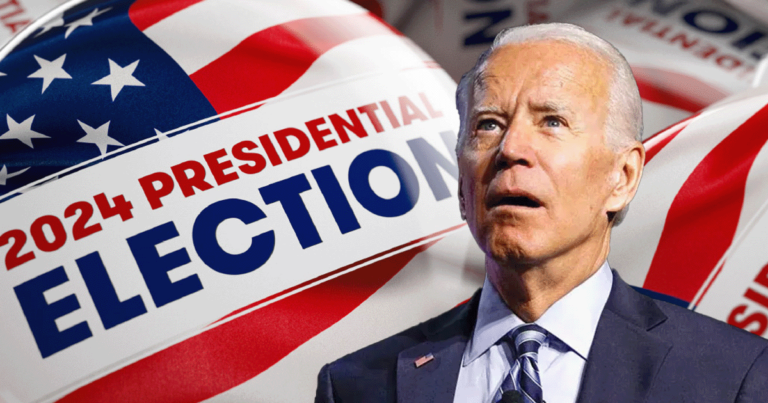 What's Happening:
So far, we have a handful of Republicans officially running for president. Donald Trump has the lead, according to most polls. But anything can change before we reach 2024. But who will the eventual Republican nominee run against?
You'd think it would be Joe Biden, right? Joe Biden thinks so. The man has said he was running again. The Democratic establishment is trying to get the party in line behind him–despite his epic failures, crumbling presidency, and growing mental health problems. And now, Biden's nomination might not be as assured as anyone thinks.
From Breitbart:
Marianne Williamson, an author and "spiritual thought leader" who ran for president as a Democrat in 2020, confirmed she would run for the Democrat nomination for president in 2024.

"I wouldn't be running for president if I didn't believe I could contribute to harnessing the collective sensibility that I feel is our greatest hope at this time," Williamson told the Medill News Service, which is written and produced by Northwestern University students.
Uh, oh! Williamson will apparently make his "important announcement" this March. But she has confirmed rumors in a recent interview. Williamson was one of many Democrats running for president in 2020.
She dropped out in January of that year, lightening up an overcrowded field. But today, she is the first Democrat to officially join the 2024 presidential race. Not even Biden has officially announced his candidacy, despite his claims he'd run.
Now, does Williamson have a ghost of a chance at winning the nomination? We have no idea. But this news is going to throw the Democrats' plans for a loop. We all know Biden has been putting off an announcement, simply because he is not viable for another election.
He got lucky in 2020, because he hid in his basement for months. He used COVID as cover for his lack of ability to campaign. But he won't be able to do that next year. The man does not have the energy to run.
But with Williamson entering the race, Joe has to put up or shut up. That certainly upsets the party's plans. They need to keep Joe in, even though he's sure to lose the general, because he's too good of a puppet for them. However, he might not even live until 2024.
Democrats can't ignore Williamson's moves though. Joe has to counter her announcement, or she could gain momentum enough to hurt his chances as the months progress.
What is Joe going to do? No matter what, it wasn't his original plan. And that's very bad for him.
Key Takeaways:
Former 2020 candidate Marianne Williamson is running for president again.
She is the first Democrat to enter the race, even before Joe Biden.
Biden has said he's running again, but has yet to officially announce a campaign.
Source: Breitbart