Swing State GOP Just Tapped Their 2024 Pick – And They Just Sent a Letter of Support to Governor DeSantis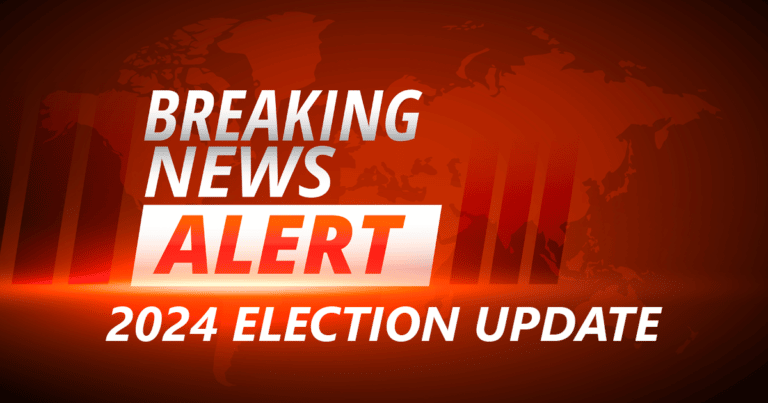 What's Happening:
As the new year unfolds, the 2024 race will quickly heat up. All eyes will be on the Republican primaries, which could kick off as early as the Summer. Donald Trump might be the "frontrunner" at the moment, but that's only because he's the only Republican running.
The former president announced his first big campaign event in South Carolina. He is hoping to pounce on the state, which will be voting first in the primaries. But he just got some bad news from a major swing state which he won in 2016. Top lawmakers from the state just made their 2024 pick.
From Fox News:
A significant number of Michigan Republicans are urging Florida Gov. Ron DeSantis to run for president in 2024 – setting up a confrontation with the only declared candidate in the race: former President Donald Trump…

Bryan Posthumus, the GOP floor leader in the Michigan state House, traveled to Florida last month to hand deliver to DeSantis a letter encouraging him to run for president…

The signers state they "stand ready and willing to help [DeSantis] win Michigan in 2024." Together, they represent about a quarter of the state House Republican caucus.
Wow. Eighteen Republican lawmakers from Michigan are urging Florida Gov. Ron DeSantis to run for president in 2024. The GOP floor leader in the Michigan state House actually traveled to Florida personally, to hand-deliver the letter.
The lawmakers said DeSantis is "uniquely and exceptionally qualified to provide the leadership and competence." They said that is missing from the current administration, and perhaps a potential second Trump administration.
Donald Trump stunned pundits in 2016 when he flipped the blue-leaning state. But Michigan was one of many states he lost in 2020, in a major reversal of fortunes. Trump to this day maintains that result robbed him of the 2020 victory. But it seems many Michigan Republicans aren't interested in hearing his stories.
This news is more signs that Ron DeSantis is planning a 2024 run. He has taken steps in recent weeks that have elevated his national profile. Next month, he is releasing a book that will reach Americans from all corners of the country. He continues to impress conservatives with his successful battle against the woke left.
Could an announcement be soon far away?
Key Takeaways:
A team of Michigan Republicans is urging Ron DeSantis to run for president.
They hand-delivered a letter to the governor in Florida, offering their support.
Donald Trump won Michigan in 2016 but lost it in 2020.
Source: Fox News