2024 Election Just Got Flipped on Its Head – For the First Time, the GOP Frontrunner Isn't Donald Trump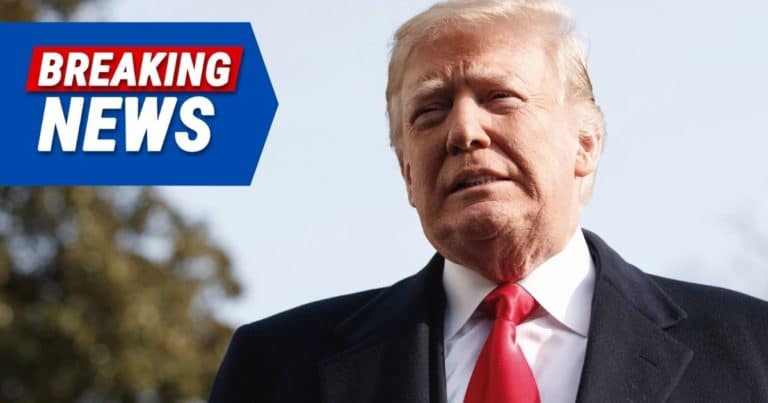 Since Donald Trump left the Oval Office, he has remained the nearly undisputed head of the Republican Party.
For a long time, most polls gave Trump a gigantic lead over any other GOP politician. And even for most of 2022, surveys showed that it was Trump #1, and then everyone else far behind.
But after tepid midterm results for Republicans, it looks like everything has suddenly changed.
Up until recently, many pollsters said 2024 belongs to Trump. And it still seems like a foregone conclusion that the former POTUS will announce another run to the White House on Nov. 15.
However, if he does run, he'll face stiffer competition than just about anyone in the party anticipated.
Though Republicans are still expected to retake the majority in the House, the Senate remains too close to call. It just wasn't the "red tidal wave" many right-wing citizens hoped for.
As a result, many are looking for someone to blame — and that someone is Donald Trump (via The Daily Wire):
Trump had tried to play kingmaker throughout the midterm campaigns, endorsing a slew of candidates across the nation as he preps a return run for president in 2024.

So while he wasn't on the ballot, his virality was clearly on the line — and he came up impotent.
It doesn't help that Trump said before voting began that if Republicans win, "I should get all the credit." And if they lose, "I should not be blamed at all."
Unfortunately for #45, it looks like he absolutely will shoulder the burden of a less-than-thrilling midterm showing for the GOP.
At the same time, Florida Gov. Ron DeSantis won convincingly in the Sunshine State, and his popularity has never been higher. Many credit DeSantis with bringing a real red wave to Florida.
And that's the sort of leadership and momentum the GOP wishes to generate nationwide.
So after DeSantis crushed Democrat opponent Charlie Crist by almost 20 points (about 1.5 million votes), and Sen. Marco Rubio cruised to a 58-41% victory of leftist Val Deming, it became clear:
Florida is a red state now. And most attribute that to Ron DeSantis.
Conservative commentator Scott Jennings said:
There's a potential narrative out of this night that if you're a discerning Republican voter trying to figure out the future, direction of this party, we once again learn that Trump is not a national winner for the Republicans.

But DeSantis may be the next evolution of someone who can marry what you like about Trump but also recover some people that went away from the party during Trump.
That may be an accurate assessment. And if it is, it's looking more and more like DeSantis 2024 is the right way to go.
Key Takeaways:
After mediocre midterm results for Republicans, many are shifting blame to former President Donald Trump.
It looks like the GOP is ready to crown a new "kingmaker," and that's Florida Gov. Ron DeSantis.
Most attribute Florida's changeover to a red state to DeSantis.
Source: The Daily Wire