First Republican 2024 Poll Drops – At The Top Of The List Are Donald Trump's Own Children, Ivanka and Don Jr.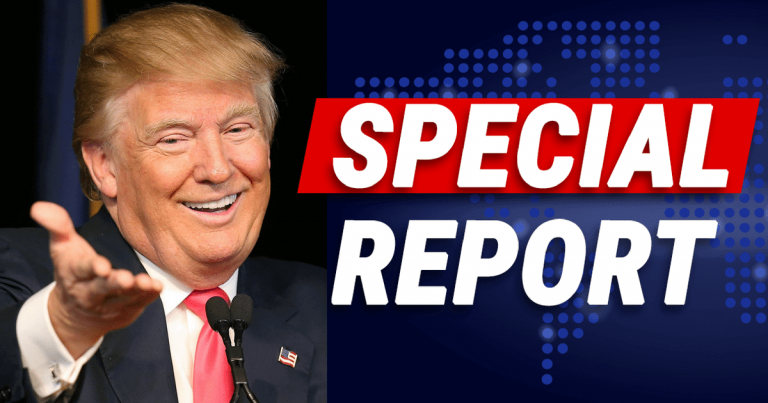 The November 2020 Election is just around the corner. But we have a good idea of how that's going to turn out.
Already eyes are looking for 2024, when an entirely new president will be elected.
By then Donald Trump will be ready to pass the torch. If a solid president doesn't follow in his footsteps, you better believe the socialists are ready to pounce.
The Democratic Party has fallen off the deep end. Socialists have taken over and are more than ready to drag us back into the Dark Ages. It would be worse than Obama.
Thankfully, a new poll gives us a glimpse into the future.
And we are seeing that Trump's legacy will probably continue on when he leaves the Oval Office.
From Axios:
Ready to skip 2020 and go straight to 2024? In a SurveyMonkey poll for Axios, Republican voters chose children of President Trump — Don Jr. and Ivanka — as two of the top four picks for president in four years…

An early poll like this is largely a measure of name ID. But it's also a vivid illustration of just how strong Trump's brand is with the GOP.
Wow. According to this poll, the top contenders for a 2024 Election are all very close to Donald Trump.
How close? Well, the first guy is his vice president, Mike Pence. You can believe that, if Pence is elected POTUS, he will carry on Trump's KAG vision.
After him, Don Jr. and Ivanka top the list. Should that surprise you? They have been some of the biggest supporters of the president since day one.
Donald Jr. has gone to bat for his father, going on even The View to defend him against rabid liberals.
He has been fighting for Trump since the 2016 Election, sharing that same fire and determination.
Ivanka has been a strong ally within the Trump administration. She put her own business ambitions on hold in order to fulfill a vital role within the White House. Thanks to her, working mothers have an advocate in government.
It wouldn't surprise me at all if Ivanka—not Clinton or Warren—becomes the first woman president.
Unlike most liberals, she is a real role model for the women of America.
In addition to Trump's kids, former U.N. ambassador Nikki Haley is high on the list. Yet another strong Trump supporter, who can carry on his America First agenda.
SHARE if you think Ivanka and Don. Jr. would make great Presidents!
Source: Axios