New 2024 Poll Sends Republicans Spinning – After New Candidate Launches, Major Shakeup Between Trump and DeSantis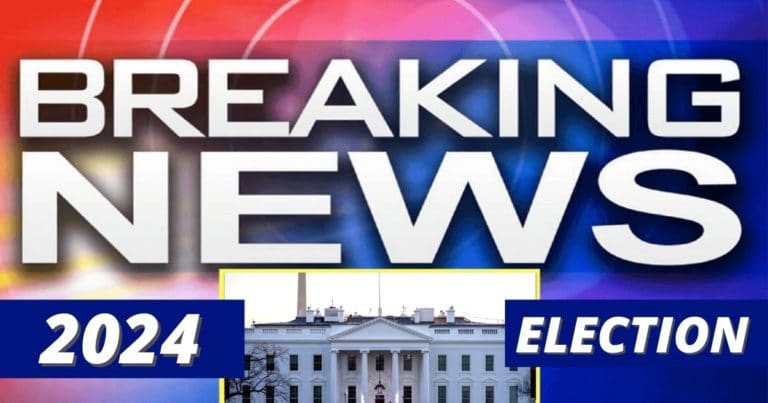 What's Happening:
The 2024 election is season started only months ago as Donald Trump announced, but it is finally starting to heat up. Trump is still the only official candidate in the race, but that's about to change very soon.
Former governor Nikki Haley has given her intention to run, and new poll numbers are making it pretty clear which way Republicans believe is the way forward.
Folks, hold onto your MAGA hats. From Fox News:
According to a recent Marquette University national poll, 64% of registered Republicans would pick DeSantis over Trump as the 2024 nominee, if the choice came down to the pair. The same poll found that registered voters favored DeSantis over Biden, 45% to 38% in a hypothetical 2024 matchup. In a head-to-head match up between Trump and Biden, the duo tied at 40%.

In a December USA Today poll, Biden led Trump in a hypothetical matchup. However, the president continued to trail DeSantis in a head-to-head race, with DeSantis at 47% and Biden at 43%.
Some very interesting data from the latest polls: while other past polls have shown Trump with a lead over his biggest rival, Ron DeSantis, the Florida governor seems to have opened up a lead against his opponent even though he has not indicated his intentions to run.
Beyond that, the numbers seem to make clear that when Biden faced off against both candidates, Governor DeSantis has a decidedly better outcome. He led by 7% in one poll and 4% in the other, while Trump either trailed or tied Biden.
But who are some of the other candidates who are likely to jump in and change this outlook?
Among Republicans, the pool of contenders is also starting to take form, with Trump in the race since November and Haley expected to announce her run on Feb. 15. Other rumored GOP candidates include DeSantis, South Carolina Sen. Tim Scott, former Secretary of State Mike Pompeo and former Vice President Mike Pence.
Clearly there are now two 800-pound gorillas in the room: Trump and DeSantis. Polls indicate that none of the other potential candidates listed above can pull double-digit support. Nikki Haley brags that she has never lost an election… well, she didn't have to face opponents like these.
But the real question is: who will these candidates be pulling that small level of support away from? If they all jump in and steal away support from DeSantis, we could be looking at a similar scenario to 2016, where Trump seemed to run in his own lane of 30-40% support while the rest of the candidates fought over the remaining pie and no one ended up with enough to beat Trump.
One thing's for sure: the GOP has a major unity problem, as various factions seem to be pulling for their own candidates. Trump seems adamant that he will do anything to redo his 2020 run against Biden, but his electoral results since 2016 have been less than stellar.
The rest of Republicans, however, cannot seem to coalesce around a unity candidate in the way more moderate Democrats rallied around Biden to defeat socialist Bernie Sanders in the 2020 primary.
Republicans clearly still have lessons left to learn, and hopefully they will choose the best candidate to get our country back on track.
Who do you think that is? Share your thoughts in the comments below.
Key Takeaways:
Donald Trump slandered Florida Gov. Ron DeSantis and tried to take credit for his success.
Trump claimed DeSantis begged for an endorsement in 2018 "with tears in his eyes."
DeSantis won a landslide re-election in 2022, without an endorsement or support from Trump.
Source: Fox News