2024 'Unity Ticket' Sends Biden Spinning – Democrats Claim It's the 'Nightmare' Scenario for Liberals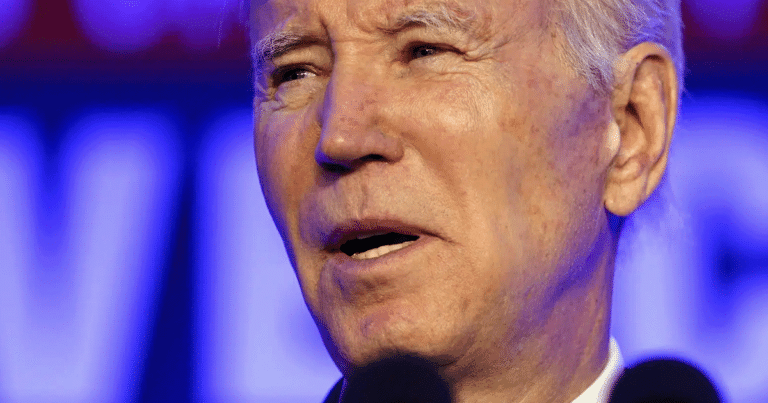 What's Happening:
Remember when Joe Biden promised to be a "unity" president? Yeah, he kept that promise for about six seconds. The moment he entered office, Biden has shown himself to be a divisive, party-first president, not an American-first unifier.
But it looks like there are some people out there eager for unity. These liberal-leaning Americans have formed a brand new effort to find a centrist candidate to rally around. And if this group gets its way, it could spell big trouble for leftist Joe Biden.
From Daily Caller:
The No Labels, a centrist political organization, is proposing a bipartisan, third-party ticket that could peel away Democratic voters in 2024, making way for former President Donald Trump to regain office… The so-called "unity ticket" will attempt to provide a less-divisive candidate, as No Labels fears that both the Republican and Democratic nominees will be "unacceptable."
Liberals are panicking over the growing "No Labels" centrist movement. This group is trying to form a third-party ticket to rival both Donald Trump and Joe Biden. And Democrats fear this could become the nightmare scenario for them. This group, which will still be considered liberal by most voters, could draw support from Biden.
That could give Donald Trump, or any Republican candidate the upper hand. A "centrist" third party would appeal to liberal-leaning voters more, not conservatives. So, while Democrats see their voter base split, most if not all conservatives will still vote for the GOP candidate.
And if you think this third party doesn't have a snowball's chance, they just qualified for the 2024 election in Arizona.
From The Hill:
Arizona Secretary of State Adrian Fontes (D) said in a statement on Tuesday that the No Labels Party surpassed the minimum requirement for signatures to be placed on a ballot and has qualified as a party for federal, statewide and legislative races in the 2024 primaries and general elections in the state.
So, a No Labels candidate will be on the Arizona ballot. Even if they can't qualify in all 50 states, they can still take votes away from Joe in critical states. Remember how important Arizona was in 2020? Well, if No Labels robs Joe of many votes, the state will swing in the GOP's favor.
Don't be surprised to learn that this movement ends up qualifying in many states. Democrats will try to stamp it out, but they might not succeed.
Key Takeaways:
A centrist group is working to find a third-party candidate for 2024.
This liberal-leaning group might end up robbing Joe Biden of needed votes.
"No Labels" has already qualified to appear on the 2024 ballot in Arizona.
Source: Daily Caller, The Hill