26 States Make Power Move in D.C. – This Massive Push Could Fix America's #1 Crisis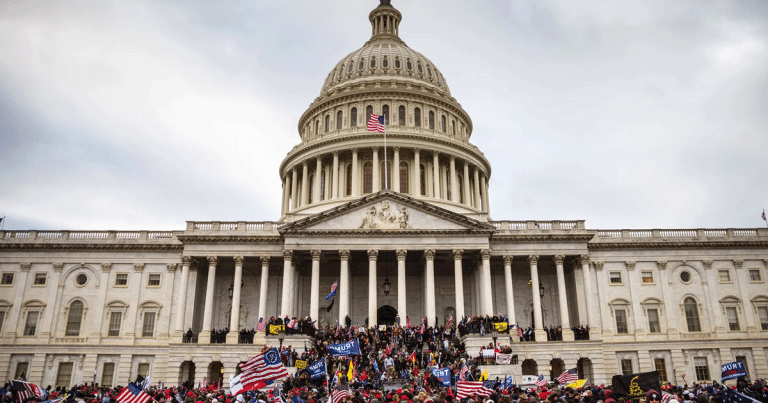 What's Happening:
There has been plenty of criticism directed at this administration. Republicans and pundits have called out President Biden for many of his policy decisions.
They have blamed him for the flagging economy, war overseas, rising crime, and much more.
But perhaps one issue has the potential to do more damage than all the others. And twenty-six state attorneys general are petitioning the government to do something about it.
From Just the News:
A coalition of 26 state attorneys general is calling on the new U.S. Speaker of the House to pass a Florida-sponsored bill that would grant states the authority to enforce federal immigration law when the federal government refuses to do so…

"On day one, [President Joe] Biden began intentionally dismantling our public safety immigration structure," [Florida Attorney General Ashley] Moody said.
Twenty-six state attorneys general are calling on Speaker Johnson to pass a new law directed at the border crisis. This law, proposed by Florida Rep. Bill Posey, would empower states to hold the federal government accountable if it is not enforcing U.S. immigration law.
The Immigration Enforcement Partnership Act, if passed, would allow state officials to demand the DHS to enforce immigration laws. It would empower AGs to investigate how the federal government is failing to defend the border, deport aliens, and other measures that are required by law.
The states can then demand the DHS to do its duty or allow state officials to do it. If the federal agency fails to respond in 30 days, the states will be able to sue.
These state AGs are requesting Johnson to give this bill a quick hearing. It is unclear if this bill has enough support in the House. While most Republicans are in favor of securing the border, a small number seem unconcerned about the damaging crisis.
Eight Republicans recently sided with House Democrats to sideline a measure to impeach DHS head Mayorkas. Republicans have repeatedly accused Mayorkas of most of the problems on the border. Yet these Republicans refused to back a measure that could have held the DHS accountable for the crisis.
Should the House pass this measure, it is unknown if it could survive the Senate and reach the White House. Under President Biden, little has been seemingly done to address the ongoing problems at the border.
Key Takeaways:
Twenty-six state attorneys general are calling for the House to pass a new immigration bill.
This bill would give the states the power to enforce federal immigration laws, including deportations.
This comes as over 5 million migrants have entered the country illegally since 2021.
Source: Just the News