Latest 2024 Poll Sends D.C. Into a Panic – Biden's Losing Streak Just Multiplied in the Worst Way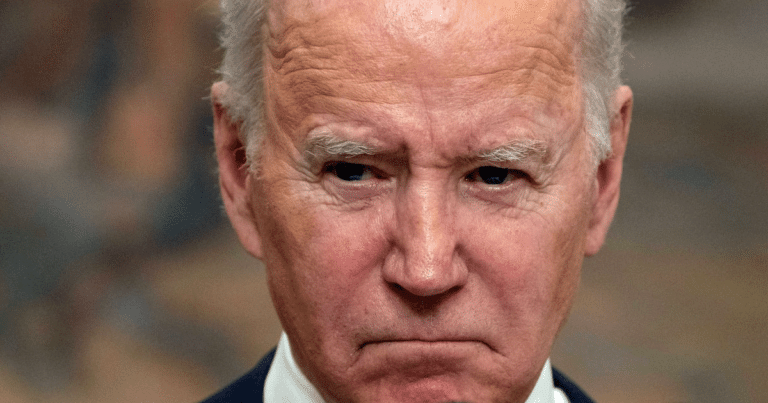 Democrats have become increasingly nervous about Joe Biden's re-election chances. Recent surveys seem to suggest that the Democrat is losing ground with voters.
Biden is losing in critical, must-win swing states. Other nationwide polls are saying much the same.
Now, a new report shows that three Republican candidates are besting Joe Biden in 2024 matchups. But the person with the biggest lead, might not be who you think.
From Fox News:
According to the survey, conducted this month by Marquette Law School, Trump has an advantage of 52% to 48% over Biden among registered voters, while DeSantis holds a 51% to 49% advantage in a head-to-head matchup with the president. And Haley, who also previously served as governor of South Carolina, holds a 55% to 45% edge over Biden, the largest lead among Republican candidates.
A poll from Marquette Law School revealed that three Republican candidates are leading President Biden, should they go head-to-head next November. Donald Trump beats Biden 52% to 48%. Ron DeSantis is leading Biden 51% to 49%.
But the person with the biggest advantage, according to this poll, is Nikki Haley. She is leading Biden by 55% to 45%–a ten-point lead.
Ron DeSantis and Nikki Haley have been vying for second place, according to various GOP primary polls. DeSantis has an edge in certain early primary states, such as Iowa. But according to other primary polls, Haley is leading DeSantis and the rest of the pack.
Donald Trump has a commanding lead over all the other Republicans running for the nomination. But this latest poll might sway some voters. Haley, a former governor and UN ambassador, has the largest lead over Biden.
In addition to this, Haley has the largest support among Democrat voters, according to this survey. That could account for her edge over the incumbent president. Democrats have become increasingly critical of Biden's presidency–as inflation and other factors continue to hamper the economy.
The poll revealed other interesting details. For the first time this year, Trump has taken the lead among voters who are reluctant to support either him or Biden. He has an edge over Biden with 53% to 47%.
Primary voting will begin next January. It is possible some GOP candidates can gain a stronger lead in the coming weeks, perhaps to even rival Trump's dominance. But it will come down to voters to decide whom they think has the best chance at removing Biden from the White House.
Key Takeaways:
Three Republican candidates are beating Joe Biden, according to a new poll.
Nikki Haley has the largest lead over Joe Biden, with 55% to 45%.
This comes as recent polls show Biden losing ground with many voter groups.
Source: Fox News