Supreme Court Given Direct Order by 37 States – All of Them Want Constitutionality of CFPB Reviewed, But Red and Blue States are Split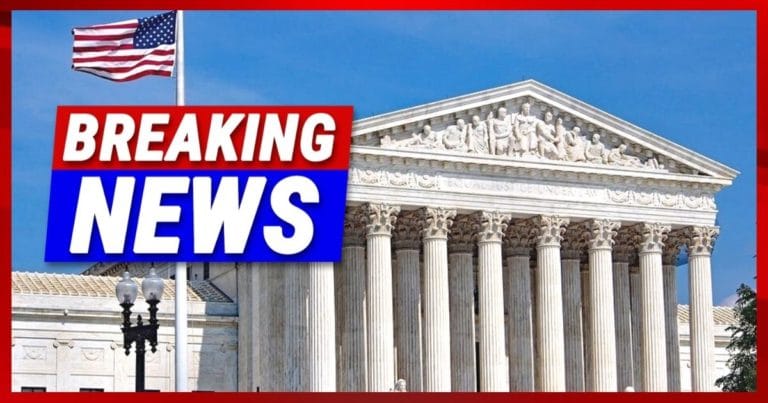 What's Happening:
At the end of 2022, a federal court dropped the gavel on a powerful federal agency. The court ruled that the way in which the Consumer Financial Protection Board received its funding was unconstitutional. The agency, which was created in 2008, gets its large budget ($596 million last year) directly from the Federal Reserve.
This violates the Constitution's Appropriations Clause, which states that agency budgets must be approved by Congress. This ruling strikes a blow against an overreaching federal government. Now, two coalitions of state attorneys general are rushing to the Supreme Court for a big showdown.
From The Hill:
More than three dozen attorneys general from red and blue states on Wednesday asked the Supreme Court to agree to decide the constitutionality of the Consumer Financial Protection Board's (CFPB) funding structure…

The CFPB, which enforces consumer financial laws, was formed by the Dodd–Frank Wall Street reform law after the 2008 financial crisis and receives its funding, which totaled around $596 million last year, from the Federal Reserve.
Sixteen Republican-led states are petitioning the Supreme Court to uphold the decision that the CFPB's funding is unconstitutional. But a group of twenty-one Democrat-led states, led by D.C. and New York of course, wants the court to overturn the ruling.
Republicans are arguing that forcing the CFPB to get its funding from Congress assures that the federal government is more accountable to the states–and the American people. If the CFPB gets its money directly from the Federal Reserve, where is the accountability?
How can elected officials, who represent Americans, require answers from an agency that doesn't answer to them? The CFPB can literally do anything because it doesn't fear Congress cutting the purse strings. The CFPB was created to help American consumers, but it isn't accountable to Americans.
Democrats, of course, want the decision reserved. Because when have Democrats ever fought for accountability, limited spending, and government oversight? These states know that if Congress was responsible for this agency's funding, the CFPB would lose its power to control and bully the financial industry.
But it's up to the Supreme Court to decide if this case will even be heard. If it denies the requests, the lower ruling stands. But the SCOTUS can temporarily block the ruling while the case is being heard.
We'll find out soon enough.
Key Takeaways:
Thirty-seven states are petitioning the Supreme Court to review the CFPB's funding structure.
A lower court ruled the CFPB violated the Constitution because it got funding outside of Congress's approval.
Democrat states want the ruling reversed, but Republican states want the ruling upheld.
Source: The Hill