8 Hollywood Celebrities Charged for Breaking the Law – Famous Actors Caught in Investor Scheme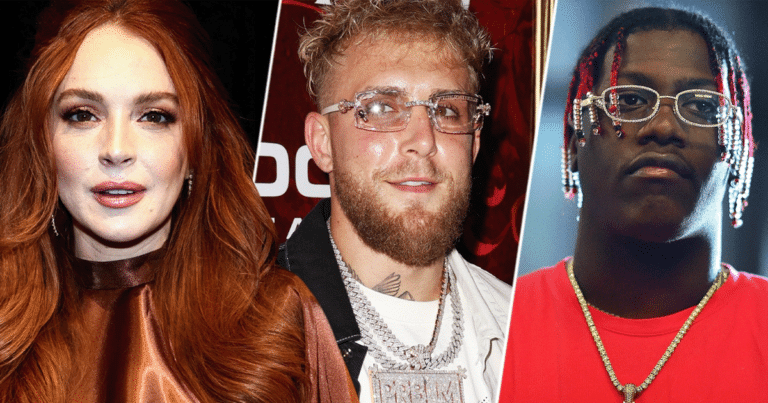 What's Happening:
Why do celebrities think they are above the law? I guess it's because they spend so much money getting liberals elected–they think they don't have to obey! Not too long ago, we learned about a group of celebrity parents who broke the law to get their kids into Ivy League universities.
Some of those celebrities went to jail–but some of them got off. I guess stories like that embolden more famous folk to do things that are less than legal. We just learned about a group of notable, young celebrities who used their fame to bank on the crypto market. There was just one problem…
From The Hill:
The Securities and Exchange Commission has charged Lindsay Lohan, Jake Paul and six other celebrities for violating investor-protection laws by promoting cryptocurrencies without disclosing they were being compensated for doing so…

Lohan and Paul were charged along with singers Austin Mahone and Akon, rappers Soulja Boy and Lil Yachty, singer-songwriter Ne-Yo, and adult film actress Kendra Lust, according to the SEC release.
Well, what do ya know? Eight young(ish) celebrities were being paid by one Justin Sun and his three companies to promote crypto. The problem? None of them disclosed that they were being paid. This appears to be a violation of federal law and triggered the SEC to go after them.
Some of the celebrities include actress Lindsay Lohan and YouTube personality Jake Paul, and a variety of singers and rappers whose names you probably can't pronounce (nor should you). These young Hollywood "stars" banked on their fame to coerce their followers into buying crypto from Justin Sun.
By not telling people they were paid sponsors, it might have misled possible investors. Considering these actors are younger, their followers are teenagers or people in their twenties. These celebrities might have fooled people into giving away their salaries or what little savings they had, on false pretenses.
Six of the celebrities agreed to over $400,000 in a settlement. That's a large chunk of change, but something tells us they were paid much more to shill this crypto. And they will continue to make big bucks by exploiting their fame… and their followers.
The lesson, don't invest money based on the "advice" of washed-up celebrities.
Key Takeaways:
Eight Hollywood celebrities were charged by the SEC.
They were promoting crypto to their followers, without disclosing they had been paid.
Justin Sun, a crypto asset farmer, paid these actors and singers to push his product.
Source: The Hill