98-Year-Old WWII Spy Avenged Her Husband's Death – Now She's FINALLY Being Honored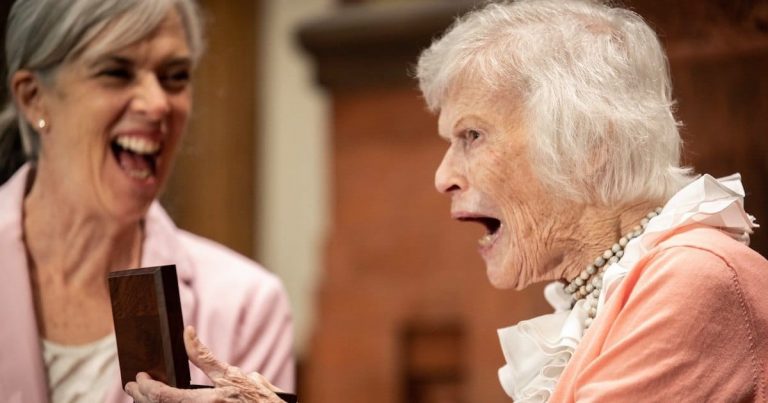 She had to wait over 70 years but she finally got this amazing award!
When Patricia Warner lost her husband in World War II, she was devastated.
But another emotion soon bubbled to the surface: anger.
So, this brave, patriotic young woman decided she'd avenge her young beau's death by joining the fight.
Unbelievably enough, she opted to be a spy for the Allies!
That's right, Warner joined the OSS (America's precursor to the CIA) and she did it for both her lost love … and her love of country.
"My husband was killed in the war, and I wanted to do something useful," she said simply.
She ended up in Spain working as a secretary, but of course that was just her cover.
Her real job was to feed valuable intelligence to the French underground, and some of that info included helping stranded American pilots.
Amazingly enough, today she sort of laughs it off, saying she "doesn't deserve any credit" for her bravery.
But Washington doesn't agree.
And that's why, finally, all these years later, the 98-year-old Warner is being honored for her efforts…
With the Congressional Gold Medal! It's one of our country's highest honors.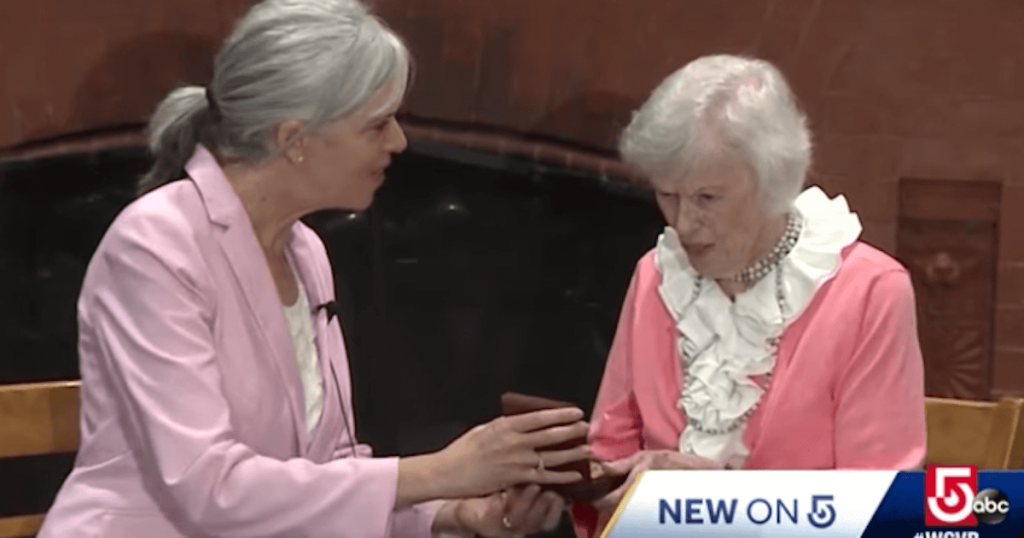 Though she dug deep into the underground, she soon started to realize that the enemy was closing in, and her life was in peril:
"I didn't feel I was in great danger at every moment, but I knew the Germans had my number," she said.
And she still thinks it was no big deal! Check this out:
Wow, wow, just WOW. You can't make this up.
She might not think it's a big deal, but just about every American citizen should.
And that's why she's getting this prestigious award.
Even now, though, Warner is thankful but humble:
"It means a lot.

"I don't think anyone ever thanked me, and I never thought I needed thanking. But to see this now is very touching, and I'm very grateful."
This woman is a hero (or a heroine, if you prefer).
She put her life on the line to avenge her husband and serve her country, and she probably saved countless American and Ally lives.
So yes, she deserves every ounce of this Gold Medal, and we're so glad she received it in her lifetime!
Please SHARE this incredible story of romance, patriotism, and bravery with your friends and family!
Source: Western Journal – Liftable