After Mike Pence Makes 2024 Decision – Two Unlikely Candidates Prepare to Join the Fray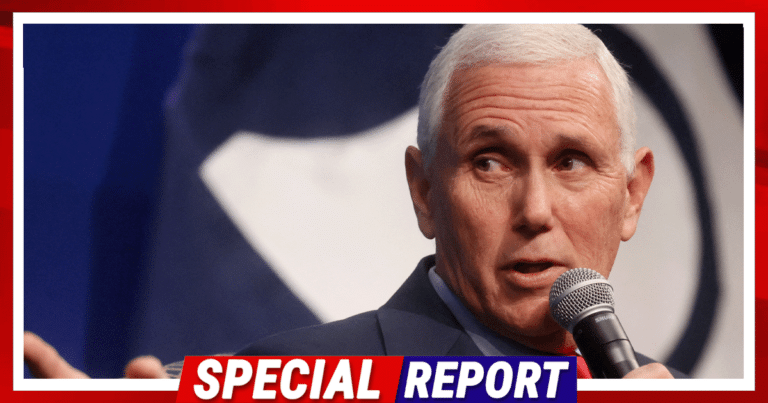 What's Happening:
Last week, Florida Gov. Ron DeSantis announced his 2024 presidential campaign. He is running for the GOP nomination, up against heavy hitters like Donald Trump and Nikki Haley. But there are many months before voters go to the polls. And plenty of people are still looking for other candidates to get behind. Now, it looks like the former vice president is making up his mind.
From The Post Millennial:
Former Vice President Mike Pence is reportedly set to announce his bid for the US 2024 presidential election in Des Moines, Iowa as early as next week, NBC News reports.
After years of speculation, reports indicate that former Vice President Mike will be announcing his own 2024 campaign. Pence has an advantage going into this race. As a former vice president, he brings ample experience to the table.
But it is very likely the 2024 lineup could get even more crowded. One figure recently weighed in on his options.
From Breitbart:
Former Trump administration National Security Advisor John Bolton said Wednesday on "CNN Primetime" that he is still considering entering the Republican presidential primary.

Host Abby Phillip asked, "Have you ruled out running for president?"

Bolton said, "No, I haven't…"
John Bolton has floated the idea of running against Trump in the past. But he's not the only unlikely figure to consider a presidential bid. The CEO of the largest bank in America just might jump in too.
From Daily Wire:
JPMorgan CEO Jamie Dimon suggested during an interview this week that he is open to potentially running for president…

Dimon told CNBC in 2019 that he considers himself  "barely a Democrat," adding, "my heart is Democratic, my brain is kind of Republican."
Jamie Dimon, the CEO of JPMorgan mentioned he might consider a presidential candidacy. Dimon runs the largest bank in the country–and is considered by many to be the most powerful person in corporate America.
He has said he's "barely" a Democrat and his "brain" is Republican. This means he could run as a moderate, spoiling both Joe Biden and Donald Trump's plans. It's unclear if he's put any effort into building a campaign.
But one thing we do know is that voters will have plenty of names to choose from in the coming months.
Key Takeaways:
Former Vice President Mike Pence is close to announcing a presidential campaign.
John Bolton, who formerly served Trump, could announce a campaign as well.
CEO of JPMorgan, Jamie Dimon, suggested he might run as president in the future.
Source: The Post Millennial, Breitbart, Daily Wire