After Obama Takes Credit For Booming Economy, VP Pence Sets The Record Straight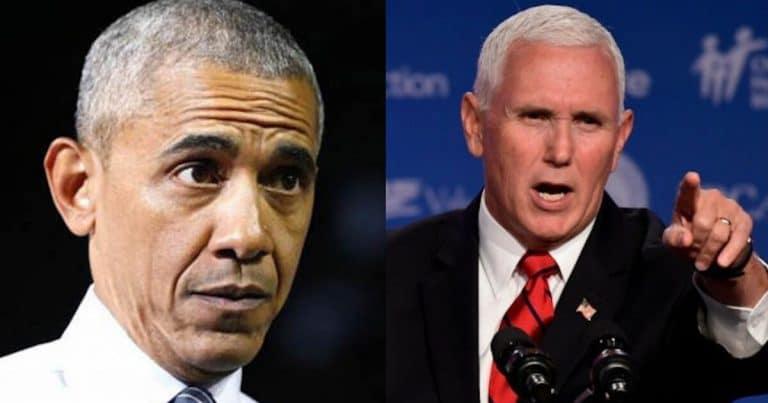 Barack Obama has been taking credit for something he never did.
And vice president Mike Pence is none too happy about it.
The American people don't deserve more half-truths and outright lies from the former President of the United States … they deserve the truth, and Pence has delivered.
If you hadn't heard, Obama has been on a whirlwind national tour, telling everyone who will listen about his great successes in the White House.
Specifically, he has taken credit for the dramatic economic upswing, which of course isn't true. But he's saying it, anyway.
During a recent Value Voters Summit, VP Pence addressed Obama's claims, then set Barack straight.
Via Breitbart:
"It's been two years of promises made and promises kept, and we're just getting started," Pence told the conference audience in Washington, DC.
He cited more than four million jobs created since President Donald Trump took office, record low black and Hispanic unemployment, wages rising at the fastest pace in a decade, and the highest middle class income in recorded history.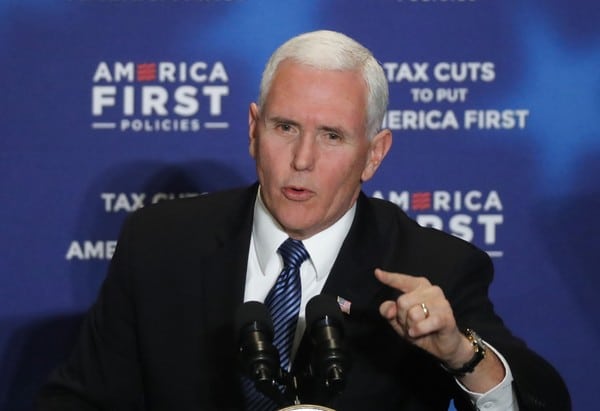 Pence said this did not just happen, but, rather, it happened because the American people made a choice in 2016."
Then Pence sent a very firm message to Obama, one that is absolutely perfect – and accurate – in every way:
"President Obama, you presided over the weakest economic expansion since the Great Depression.
When we took over this economy, it was growing by less than two percent, and now it's growing by more than four percent.
This economy isn't booming because of your policies; it's booming because we've been rolling back the failed policies of your administration since day one.
America is back, and we're just getting started."
'applause'
That's just beautiful. And after he was done, Pence encouraged the audience to vote in the upcoming midterm elections.
Trump has done what this country needed, and he can keep doing it … provided America votes to keep going!
Will you ignore Obama's comments, and continue to support the one man who made all this possible?
Source: Breitbart