After Trump Announces His First 2024 Rally – Two Major GOP Leaders Commit to Joining Him on Stage, Graham and McMaster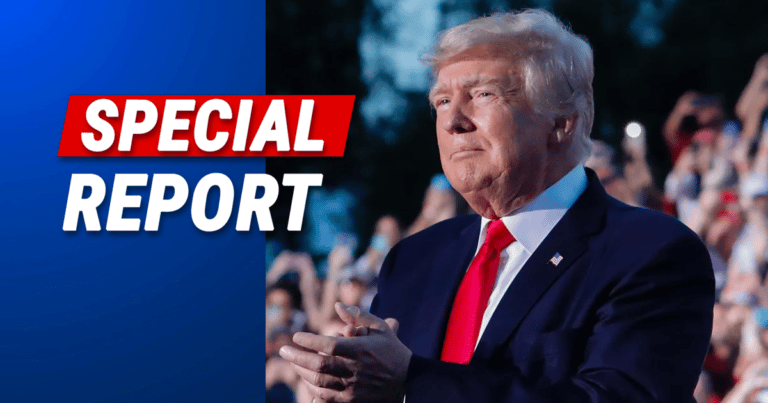 What's Happening:
Donald Trump made good on months of speculation when he announced his 2024 presidential campaign last fall. Since then, he's been vocal on his social network. He's posted videos outlining some of his plans if elected. Trump set his sights on fixing many of the problems Joe Biden is responsible for.
And a new poll shows that Trump continues to dominate the GOP conversation.
From The Hill:
A Morning Consult poll released Wednesday showed Trump with 48 percent support among potential Republican primary voters, followed by DeSantis with 31 percent. Trump's front-runner position differs from some polls since the November midterm elections, which have shown DeSantis closing the gap with Trump or taking a lead in some cases.
From this strong position, the former president announces his very first 2024 event. He will be hosting the rally in South Carolina. And two top Republican leaders are scheduled to stand by his side.
From Just the News:
Former President Trump will be joined by Sen. Lindsey Graham and Gov. Henry McMaster, South Carolina Republicans, at his first public 2024 presidential campaign event.

Trump plans to unveil his South Carolina leadership team at the Jan. 28 event in Columbia, S.C., his campaign announced Tuesday.
South Carolina is one of the first states to vote in the Republican primaries next year. It's not a surprise to see Trump targeting it first. He will be backed by the Republican Gov. Henry McMaster. Also supporting Trump is South Carolina Sen. Lindsey Graham.
The event will be small compared to his formerly legendary rallies. About 500 people are expected to attend. This could be more in line with a strategy event, than a "get-out-and-vote" event. Since there is a long year before the primaries, this rally might be more about putting together his team.
Trump has hosted virtual events since he announced his campaign. He has communicated frequently on TRUTH Social. But this will be his first official live event, since launching the campaign.
Speculation still abounds over Trump's possible rivals. Many think that a number of Republicans will enter the race in the coming year. How that will affect Trump's primary chances, is anyone's guess.
Key Takeaways:
Trump announced his first campaign event, which will be held in South Carolina.
The former president will be joined by Lindsey Graham and Henry McMaster.
Trump is leading the GOP primary field, though no one else has yet to announce a campaign.
Source: Just the News, The Hill