After TV Stations Orders 'Fair' Pride Coverage – Woke Liberals Take Jaw-Dropping Action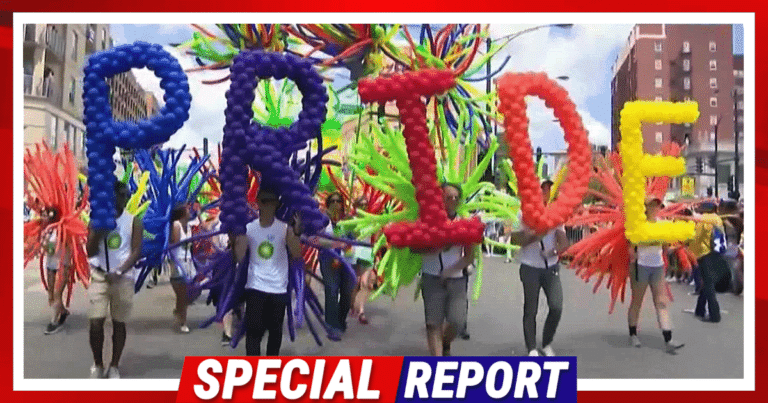 What's Happening:
Every June, the left tries to bombard America with LGBT propaganda. Calling it "pride" month, nearly every corporation forces this gay messaging down our throats. It doesn't matter what you may or may not believe about this issue, you are going to support gay people–or else!
But at one local TV network, two directors decided to scale back its coverage of "pride" month events. And they even directed the network to show "both sides" of ongoing gay rights debates. This apparently triggered the leftists who work at the station–and they enacted harsh vengeance.
From Yahoo News:
Two news directors at a Michigan NBC affiliate were ousted on Thursday following the circulation of an internal memo calling for scaled-back coverage of Pride Month events and directing the station's journalists to "get both sides" on LGBTQ issues, a source with knowledge of the situation told CNN.
Oh, God forbid we let people speak their mind! God forbid a news network reveals that there are people out there who are foaming at the mouth to celebrate "pride" mouth. These directors admitted that these gay rights issues were "controversial and polarizing." They wanted to give other people a chance to share their views.
But these days, the left does not support free speech or free thinking. You either support their radical agenda or they will crush you.
The newsroom room flipped out and the owner of the network–a Texas-based company–fired the directors.
So much for freedom of thought in the media, huh?
This year, of all years, was the time for the media to push back against "pride" month. Americans have nearly destroyed Bud Light and other companies of their support of transgenderism. More and more Americans are fighting the left's attempts at grooming children in public schools.
Americans are becoming less passive in the left's agenda of pushing LGBT ideology into every corner of our culture. To ignore this blowback is to be deliberately deceptive. But that's what the left does best, lie about what's really going on.
Key Takeaways:
Two news directors were fired for challenging the left's LGBT narrative.
They wanted to cover "both sides" of gay rights issues during "pride" month.
The station owners, Texas-based Nexstar, fired both directors.
Source: Yahoo News