Anti-Trump Democrat's Career is Over – Congress Rep. That Managed Trump's Impeachment Just Quit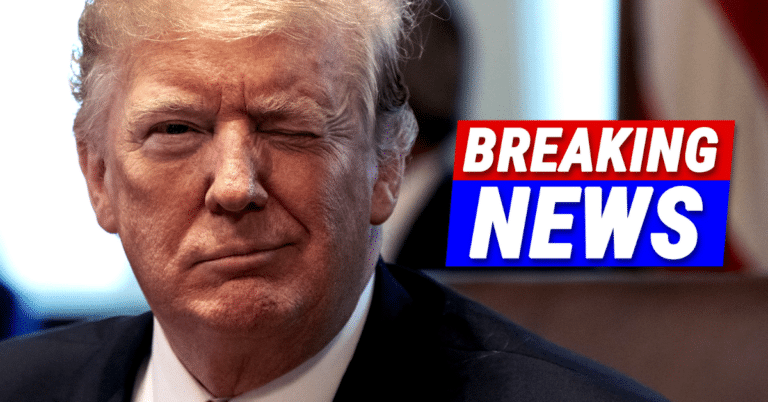 When former President Donald Trump faced impeachment efforts, it felt like Washington split in two: lawmakers who supported POTUS, and those who turned on him and tried to remove him from office.
Rep. David Cicilline (D-RI) was in the latter group. In fact, he spearheaded the second impeachment effort and ever since, he's been in the Republican dog house.
However, that doesn't matter much anymore — because Rep. Cicilline's career in the House is over.
Cicilline had no trouble getting elected in the typically blue state of Rhode Island back in 2011, and easily won his reelection campaign in 2022 by a big 64-34% margin over GOP challenger Allen Waters.
Then came his big break: House Speaker Nancy Pelosi tapped Cicilline to manage the second impeachment effort of then-President Trump.
He even challenged House Majority Whip Jim Clyburn (D-SC) for that top spot last year, though he ultimately withdrew and Clyburn ended up with the #4 position in the House.
It's all over now, however (via Washington Examiner):
Rep. David Cicilline (D-RI) will resign from Congress at the beginning of June, opening up one of Rhode Island's two House seats just three months after the Democrat was reelected to another term.

Cicilline will step down from office on June 1 to lead the Rhode Island Foundation as president and CEO, the organization announced on Tuesday.
In a statement, Rep. Cicilline said, "I put my heart and soul into every day to make life better for the residents and families of our state."
His staff will continue to oversee the district until a special election is held to find Cicilline's replacement. There's no date for that yet, but it does need to happen relatively soon.
Technically, this opens up a spot in the 1st District of Rhode Island for the first time in over a decade, which might give Republicans hope.
But given the fact that Rhode Island is typically Democrat-dominated, it isn't likely the GOP will flip Cicilline's vacated seat. Even so, many right-wingers are happy to see this anti-Trump lawmaker disappear.
As Trump keeps pushing toward another White House bid in 2024, he'll need all the allies he can get in D.C.
Those who opposed him will likely still oppose him the second time around, so Cicilline's departure comes as only good news. Even so, Trump's enemies in Washington remain numerous.
His supporters will undoubtedly celebrate this, though, because it means one less pro-impeachment politician is in office.
Key Takeaways:
Pro-impeachment Democrat Rep. David Cicilline will resign from his House post in June.
Former House Speaker Nancy Pelosi tapped Cicilline to head the second impeachment effort of then-POTUS Donald Trump.
With Trump's 2024 campaign coming on fast, fewer opponents in D.C. is good news for his team.
Source: Washington Examiner