Queen AOC Just Suffered A 2020 Setback – Her Primary Challenger Caruso-Cabrera Has Raised $1 Million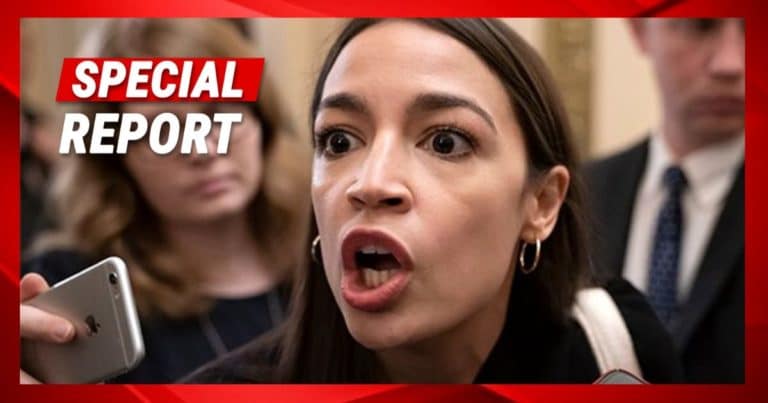 AOC thinks she's the queen bee of the DNC, but her chickens might be coming home to roost.
She had zero political experience before running—and it showed. Her track record over the last two years has been laughable at best (Green New Deal, anyone?).
And now, it looks like history is about to repeat itself. Another political novice just might unseat the socialist for good.
From NY Post:
Rep. Alexandria Ocasio-Cortez challenger Michelle Caruso-Cabrera has raised $1 million in her bid to topple the lefty superstar in the June 23 Democratic primary, her campaign said Wednesday.

Caruso-Cabrera, the former veteran CNBC anchor, will report having $800,00 in cash on hand — minus expenses paid — when she officially files her financial disclosures with the Federal Elections Commission.
Wow. AOC's Democratic rival just announced she raised $1 million for her campaign.
AOC may have the backing of socialists and progressive groups. But she should be getting worried right about now.
Her rival, Caruso-Cabrera, has had no prior political experience. But she is a recognizable figure, as a former CNBC anchor.
What's really surprising is that she was able to raise that much more, before the general election. She has been able to bring in serious cash before the race has even heated up.
Add to that the fact that Caruso-Cabrera is positioning herself as a pro-business, moderate Democrat, AOC might be looking for a new job soon.
Remember, New Yorkers haven't forgotten how AOC cost the state a lucrative Amazon deal. She killed a deal that would have brought thousands of jobs and billions of dollars in investments.
(And she refuses to even apologize for that, proud to drive away jobs.)
Caruso-Cabrera doesn't have to work too hard to take her crown, honestly. She just has to remind AOC's district of that massive blunder.
Or how AOC never made good on her promise to abolish ICE.
Something tells me her district will be all too happy to welcome a new rep.
SHARE if you want AOC to lose in her June primary.
Source: NY Post