After AOC's 'Concentration Camps' Comment – Rosie O'Donnell Goes 100,000 Steps Farther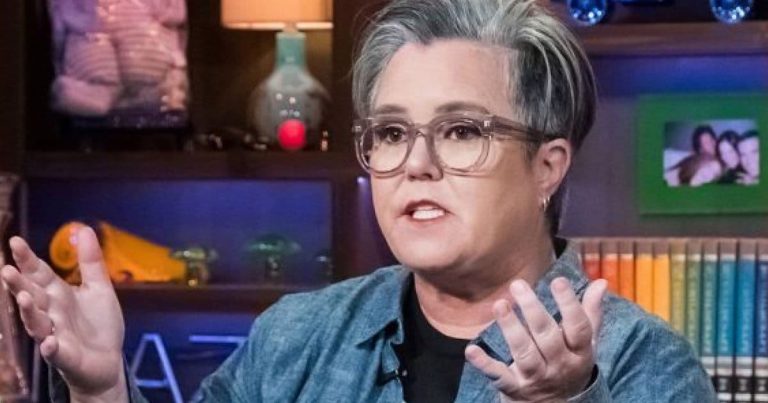 If you thought AOC's comment was bad, wait until you hear Rosie…
Alexandria Ocasio-Cortez is on the hot seat.
She shocked Americans when she made the wild claim that immigrant detention centers were "concentration camps."
And she continues to defend this dishonest statement, without providing proof of her extreme views.
But that's nothing.
Former comedian and outspoken Hollywood liberal Rosie O'Donnell took the comparison to a whole new level…
During a recent interview, this woman claimed there were "100,000" concentration camps in "nearly every state."
Yes, seriously.
From Daily Wire:
"During an interview on Monday night, leftist Rosie O'Donnell defended socialist Rep. Alexandria Ocasio-Cortez's (D-NY) false claim that the Trump administration is…

…operating concentration camps on the southern border and claimed without evidence that there are 'over 100,000' concentration camps 'in nearly every state.'"
I don't even know where to start.
Democrats are so determined to put the well-being of outsiders ahead of Americans, they'll say anything.
The individuals in question crossed the border illegally, and they're being held at these centers until they can be processed and deported.
That is NOT the the same thing as the camps Nazis used to destroy Jews.
But what Rosie is saying really takes the cake. What the heck is going on in her mind?
Yes, there are detention centers near the border. But there are few, if any, of these centers in other states, and certainly nowhere near 100,000.
She doesn't cite any evidence or proof of this wild and idiotic claim. Yet she said it on television, stating it as fact.
Rosie thinks she can say anything in order to bash the president, that nobody would call her out.
Well, we will, won't we?
COMMENT to let Rosie know we will not stand for such wild and unsubstantiated claims!
Source: Daily Wire