After Queen AOC Mocked Everyday Americans – Major Congressional Investigation Gives Them the Last Laugh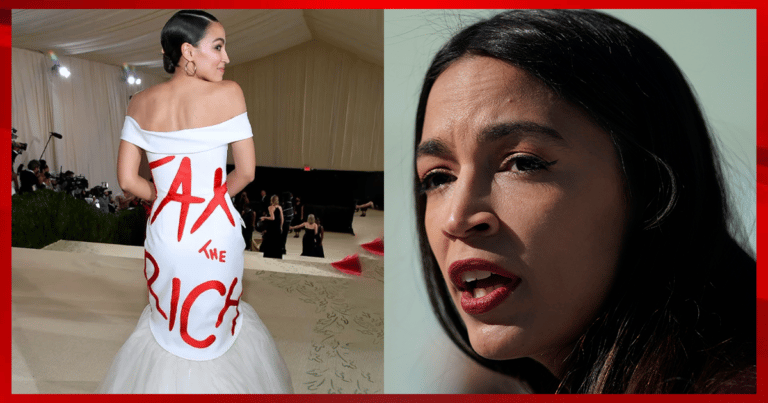 What's Happening:
Democrat congresswoman Alexandria Ocasio-Cortez calls herself a "Democratic socialist." What does that actually mean, though? Is she really one of those far-left progressives who hate capitalism and want to replace it with Soviet-style socialism? That's what you'd think if you bothered to listen to her.
But time and again, AOC does the very opposite of what you'd expect from an elite-hating, Soviet-loving, commie. Worse still, she is a loudmouth who (like all loudmouths) doesn't seem to understand the very world she is in. She is often rebuked by her own party over her ignorance of how our government even works. When constituents showed up at her town hall, demanding to be her, she rudely ignored them by dancing like a clown.
And now, all her antics are catching up with her.
From the New York Post:
The House Ethics Committee is investigating Democratic New York Rep. Alexandria Ocasio-Cortez, the congressional panel confirmed Wednesday.

The eight-member committee provided no details about the nature of the investigation, saying only that it had decided to extend its consideration of a matter brought to its attention on June 23 of this year…

But socialist darling AOC was the subject of two complaints submitted to the Office of Congressional Ethics over her attendance at last year's Met Gala.
Isn't this interesting? AOC shocked even her own supporters when, earlier in the year, she showed up at one of the rich elite's favorite events, the Met Gala. Despite being a "socialist" who wants to "redistribute" wealth to the working classes, AOC attended this event. She seemed to think she could get away with it by wearing a dress with the words "Tax the Rich."
Oh, yeah, you're really convincing the poor you're one of them, AOC. The hypocrisy sickened more than a few Americans. But it looks like her attendance at the event did more than expose AOC as a phony socialist. She may have violated House ethics rules by accepting those tickets.
Congress has a variety of strict rules that prohibit its members from accepting gifts. While there is still plenty of corruption within the D.C. swamp, they do have a bare minimum set of rules to prevent congressmen from creating conflicts of interest. Most of them cannot take free tickets, because it could look like a kickback or bribe.
The House Ethics Committee did not say why they were investigating good old AOC. But it seems like the complaint revolves around her shameful attendance at that elitist event. She responded by saying, "We are confident that this matter will be dismissed."
Maybe, Alex, maybe. But this is yet another black stain on a woman who has no business representing Americans in Congress.
Key Takeaways:
AOC is facing an ethics investigation after attending the Met Gala.
The "socialist" outraged supporters by going to an event celebrating the rich and elite.
AOC claims the matter will be dismissed, but offered little defense.
Source: New York Post, Daily Wire