Queen AOC Slips Up On Impeachment – Admits On Live TV, The Trial Is Just About Stopping Trump In 2020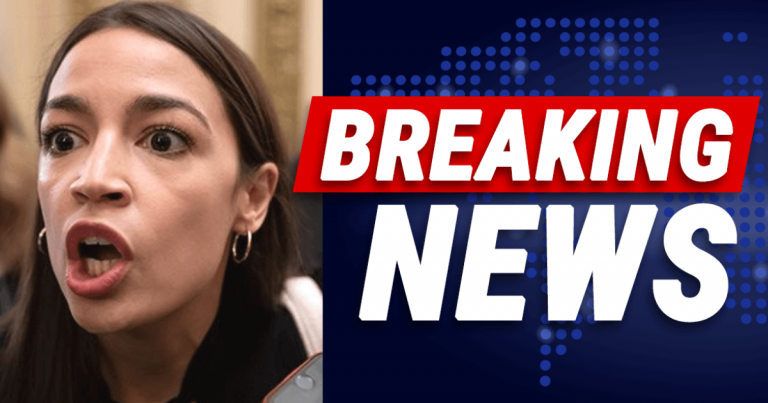 Alexandria didn't mean to say it – but she can't take it back now!
I know, you haven't heard much from Alexandria Ocasio-Cortez lately. Sorry to burst your bubble, but she's still around.
The freshman congresswoman continues to prove just how unqualified she is to lead.
As the House Democrat-led impeachment charade falls apart, she comes to the rescue.
But, as usual, her "help" turns out to be a big pain in the left's neck. Because she admits this impeachment is not about punishing Trump over an apparent crime.
And it could hurt their chances at impeaching Trump and winning 2020.
From The Right Scoop:
AOC admitted on CNN that this impeachment charade is about unifying a divided Democratic caucus and about preventing Trump from being reelected next year…

She literally says "if this Ukrainian allegation is what brings the caucus together, then I think we have to run with however we unify the House…"
Oops! You're not supposed to say that kind of thing in public, Alex!
You heard that right. AOC admits that this entire impeachment circus is about forcing Democrats to unite over their unholy hatred for Trump.
AOC basically admits that the impeachment is about getting Democrats to work together. She also admits that it's about stopping Trump from winning 2020.
Wait, I thought this was about exposing some kind of crime, when Trump "pressured" Ukraine to investigate Joe Biden?
But AOC is confirming what we've said all along. That Democrats aren't interested in confronting corruption.
They are trying to give themselves the upper hand in 2020.
It looks like the Lleft cannot beat Trump in a fair election, thanks to his success in the White House. So, they are pulling this charade, hoping to oust him by 2020.
Or at least throw enough mud that he'll lose the support of his base.
Either way, they are abusing their power to help themselves politically, no matter how you slice it.
AOC is the only Democrat dumb enough to admit this on national television, right in the middle of the public impeachment hearing.
Of course, the media is trying to sweep this under the rug. Don't let them.
SHARE to expose AOC admitting the impeachment is a sham!
Source: The Right Scoop