After AOC Insults Ivanka Trump – Huckabee Sanders Comes Out Of Retirement To School Her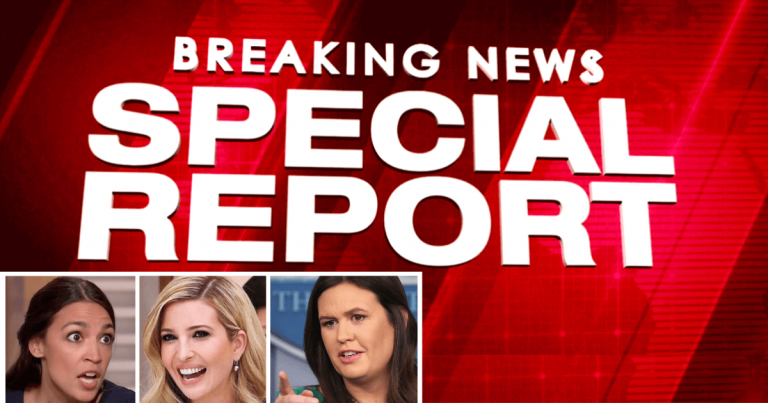 Sarah just sent AOC slinking back to the Washington swamp!

Alexandria Ocasio-Cortez has a bone to pick with Ivanka Trump, but she got royally shut down.
AOC went after Ivanka Trump on Twitter, and it was really below the belt this time.
AOC bashed Ivanka Trump's role at the G20 Summit in Japan, and said that she actually didn't deserve to be there: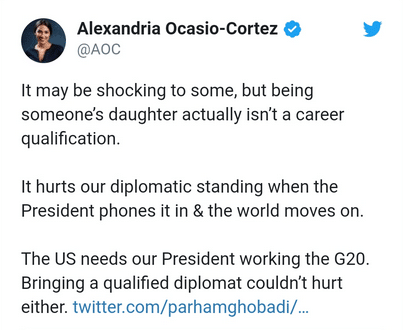 Here's the full text: "It may be shocking to some, but being someone's daughter actually isn't a career qualification. It hurts our diplomatic standing when the President phones it in & the world moves on. The US needs our President working the G20. Bringing a qualified diplomat couldn't hurt either."
Really, Alexandria? You think you're level-headed and could do much better than Ivanka?
Well, Sarah Huckabee Sanders, who just "retired" as President Trump's WH Press Secretary, wasn't going to let that stand.
She's only been gone a few days, but she just had to come out of retirement to teach AOC a lesson.
And boy did Sarah school AOC: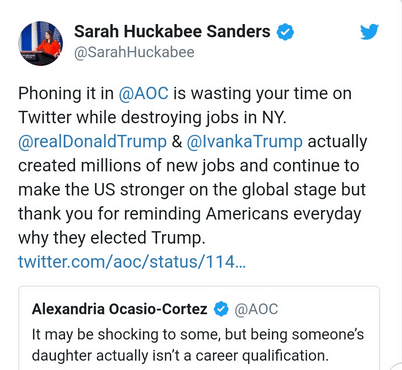 "Phoning it in @AOC is wasting your time on Twitter while destroying jobs in NY. @realDonaldTrump& @IvankaTrump actually created millions of new jobs and continue to make the US stronger on the global stage but thank you for reminding Americans everyday why they elected Trump."
The perfect burn! Doesn't get any better than that
The truth is, Ivanka Trump did play a significant role at the summit, and she was part of the women's economic empowerment forum with Japanese Prime Minister Shinzo Abe and Queen Maxima of the Netherlands.
She has often led initiatives to help women, both in this country and around the world.
But I guess that isn't good enough for AOC, who is too busy lying about what's going on at the border.
Piers Morgan didn't like what she had to say, either, though: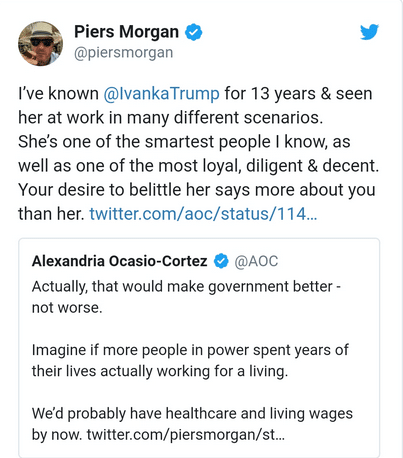 "I've known @IvankaTrump for 13 years & seen her at work in many different scenarios. She's one of the smartest people I know, as well as one of the most loyal, diligent & decent. Your desire to belittle her says more about you than her."
I think AOC needs a week off after this terrible string of losses. She got owned by Congress when she lost on the border bill, and now she got owned by Sanders and the media is turning on her!
Maybe Ocasio-Cortez should focus a little more on herself and her constituency (which continues to abandon her), or maybe she should think about changing careers.
Maybe try bartending again.
Because the Trump family is leading the world and running this country, while AOC isn't doing much of anything besides insulting people.
SHARE if you think AOC should sit down and be quiet for a change!
Source: Western Journal