AOC Goes Behind Trump's Back, Tells "Non-Citizens" The Way To Avoid ICE Raids
Isn't aiding and abetting against the law?
Once again, Alexandria Ocasio-Cortez proves she is representative of non-citizens, not Americans.
She got elected promising to abolish ICE—the one group dedicated to catching criminal outsiders.
Now, she has a new plan to help those who shouldn't be here…
Basically, she has graduated from protecting them to flat-out aiding and abetting them. Seriously, an elected official.
When she heard Trump was planning massive ICE raids, she tweeted out instructions on how they can elude justice.
That's right, she told criminals how to avoid the law.
From Breitbart:
"Rep. Alexandria Ocasio-Cortez (D-NY) tweeted out a few tips on Saturday to illegal aliens looking to evade sweeps conducted by U.S. Customs and Immigration Enforcement (ICE) officers…"
She even went so far as to drop in links to the Refugee and Immigrant Center for Education and Legal Services (RAICES) and United We Dream.
In case you didn't know, both organizations post the locations of expected ICE raids, to give non-citizens a heads-up.
Warning: The Trump admin is expected to begin ICE raids across the country TOMORROW, targeting people for round up.

NOW is the time for us to come together:

– Check in w/ your neighbors
– Share "Know Your Rights" info
– If you see ICE, report to @UNITEDWEDREAM 1-844-363-1423 https://t.co/UgWK0Km3sl

— Alexandria Ocasio-Cortez (@AOC) June 22, 2019
This, right here, proves she cares more about any common criminal than she does about you or me. Or any American, in fact.
Ironically, she gave all her instructions in ENGLISH … and something tells me that most people won't be able to take advantage of her suggestions.
But the very fact that she is trying to help criminals get around lawful ICE raids—raids meant to protect Americans—is appalling.
It's yet more proof that the Democratic Party isn't interested in helping real Americans:
They're interested in protecting the one group they desperately need votes from, and that's it.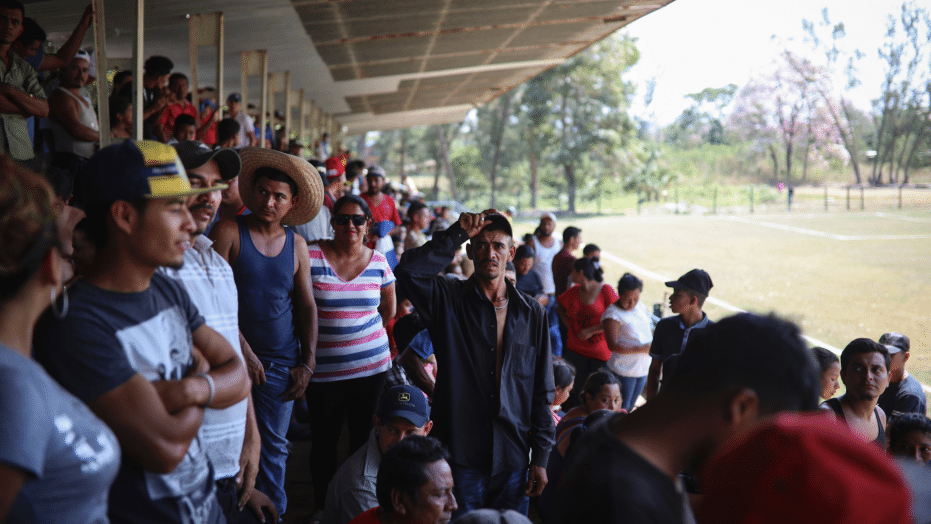 Does AOC care about Americans at all? Does she care about the countless families who lost loved ones, thanks to criminals who shouldn't be in America in the first place?
Does she care about the many blue-collar and working-class families who can't make ends meet, because companies are hiring so many outsiders?
No, she doesn't. Like the rest of her party, she is favoring those outsiders over citizens.
SHARE if you think AOC should be punished for helping criminals!

Source: Breitbart