Queen AOC And Omar Team Up On Trump – Order Him To 'End The Sanctions On Iran Immediately'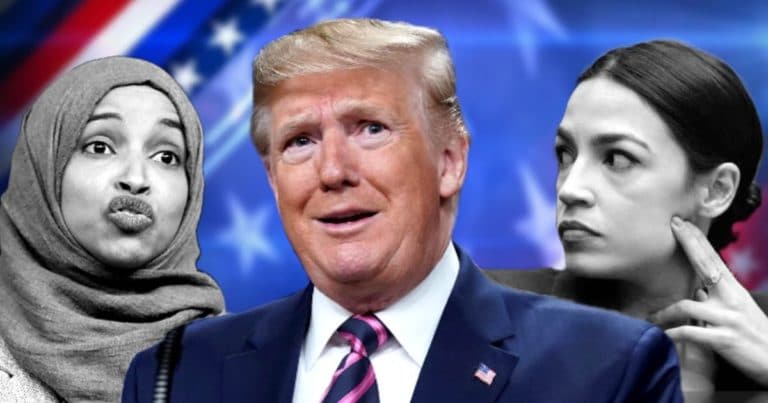 The global crisis is hard on everyone, but it looks like AOC and Omar are ready to make it worse.
Nations around the world are battling to end this problem. But left-wing congresswomen are pushing idiotic policies.
Americans are suffering. The economy has been frozen. And everyone's wondering when it will end.
What are these two "socialists" worrying about? Oh, nothing, just one of our enemies.
I kid you not.
From Daily Wire:
Democratic Reps. Alexandria Ocasio-Cortez (NY) and Ilhan Omar (MN) are among a group of Democratic lawmakers calling on the Trump administration to end sanctions on Iran during the coronavirus pandemic.

"I led a letter with [Rep. Ocasio-Cortez] and [Sen. Bernie Sanders] demanding this Administration end sanctions against Iran during the COVID-19 pandemic," Omar tweeted Tuesday.
Both Alexandria Ocasio-Cortez and Ilhan Omar are leading a group, demanding Trump lift sanctions on Iran.
They claim the sanctions have done nothing to confront the danger this rogue nation poses. I tend to disagree.
Sanctions are the only thing keeping Iran in check. We can't—especially right now—lay back and let these people do whatever they want to us or our allies.
Why are two American congresswomen wasting time and energy on this? Can anyone answer me that?
Americans are suffering from a deadly virus. The government has extended its extreme measures for another month.
We don't even know when this crisis will end.
The best thing our leaders can do is focus all their attention on ending this crisis.
But what are AOC and Omar are doing? Not helping Americans, that's for sure.
Can't they find something better to do with their time? Like organizing paper clips?
How about assisting Americans in the fight against the disease? Or encouraging everyone to do their part and stay safe?
No, these liberals would rather fight for the rights… of our enemy.
(Keep in mind, the U.S. offered Iran medical help, but they turned it down.)
And they wonder why Americans are growing more and more impatient with the left!
SHARE to tell Omar and AOC no way!
Source: Daily Wire