Queen AOC Gives Order To Americans – Call For Broke Unemployed Workers To Join Her Work Boycott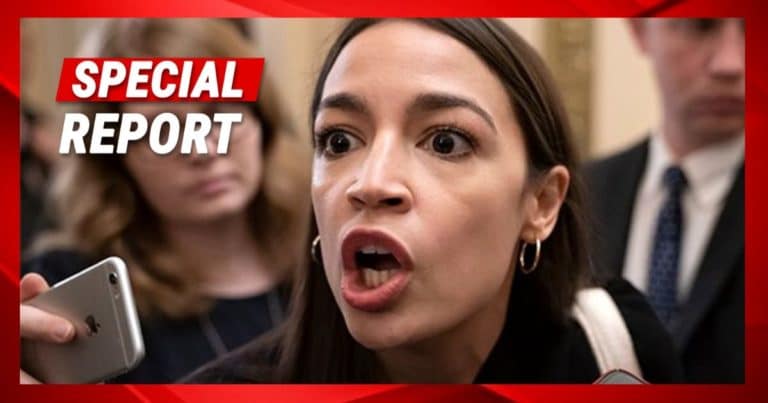 Americans have suffered tremendously, thanks to COVID-19. But AOC seems to have a "solution" to our problems. (I'm being sarcastic.)
This woman celebrated the oil market crash—unconcerned over the potential loss of jobs.
Now, as states plan to reopen and get back to work, she has this gem of an idea.
From Daily Caller:
Democratic New York Rep. Alexandria Ocasio-Cortez called for a national work boycott, saying when businesses re-open people should refuse to go back to work…

Ocasio-Cortez says the American people should not return to work in order to provide for the family after the coronavirus pandemic has been controlled.
Wow. It's hard to believe AOC is a real congresswoman, not a parody character on The Simpsons.
She actually called on Americans to boycott going back to work, after suffering massive job losses due to the lockdown.
Over 26 million Americans lost their jobs. Many have demanded to return to work. When states reopen, you better believe millions will breathe a sigh of relief.
But right as Americans see light at the end of the tunnel, AOC is urging us to stay at home.
Is this woman crazy? The last thing any (real) American wants is to prolong this nightmare.
We all know that, moving forward, we need to protect the most vulnerable. Older Americans and those will pre-existing conditions need to take extra precautions.
The rest of us? Why can't we go back to work, while taking steps to prevent infection? Why can't we work and stay safe?
AOC doesn't even seem concerned about the virus. She seems to want more Americans out of work, so they'll have no choice but to rely on government slavery—I mean, government handouts.
After all, she is a "Democratic socialist." She's been dreaming of a day that millions of Americans are dependent on an all-powerful government.
That almost happened during this crisis. But with businesses soon to go back to normal, her dreams are crashing down around her.
Why else can she do, but urge Americans to not go back to work? Insanity.
Once states start reopening, be prepared to see an explosion of recovery. Americans are eager to go back to work and enjoy our lives, especially with summer around the corner.
How many do you think will be eager to follow AOC's advice? Ten people? Two?
SHARE if you think AOC's boycott is complete nonsense.
Source: Daily Caller