After Embarrassing AOC Poll Spreads – Top Democrats Begin Turning On Their "Queen"
Ever since she entered politics, the liberal media has been obsessed with "Queen" Alexandria Ocasio-Cortez.
But after seven months in office, AOC is routinely being called out by her own side for her questionable statements.
For many Americans, her ideas are wildly unpopular, and her New Green Deal was laughed at by many politicians and economists alike.
But now, AOC is going after Pelosi and others … and this means Democrats are starting to get worried. So they might be  doing something about it…
Check it out from Daily Caller:
"Top Democrats are quietly circulating a poll from May showing swing state voters are tying New York Rep. Alexandria Ocasio-Cortez's brand of progressive liberalism with the mainstream Democratic Party…

'If all voters hear about is AOC, it could put the [House] majority at risk.'"
Yes, this poll has been circulating among Democrats for months, and they're discovering something we knew all along — that many Americans don't like AOC.
"More than 74% of voters in the poll recognized Ocasio-Cortez, with 22% of people surveyed holding a favorable view. "
The poll is pretty crushing. Lots of people know about her and lots of people don't like her. That's not a good combination to win votes!
Furthermore, if the media keeps fixating on her, it might cost the DNC big in 2020.
Many top Democrats clearly don't want to be associated with AOC.
"All these people have their public whatever and their Twitter world, but they didn't have any following," Pelosi told NYT columnist Maureen Dowd. "They're four people and that's how many votes they got."
Ouch.
Pelosi sounds like she is really tired of those 4 and…can you blame her?
However, Once AOC heard about this comment she quickly fired back. AOC accused Pelosi of 'singling out newly elected women of color'.
I wouldn't be surprised if Democrats work overtime in the coming months to keep AOC in check. But I also have a feeling … it won't work.
AOC loves the spotlight. And chances are, she doesn't want it taken away.
The amazing thing is, if  voters associate AOC with the the ideals of the Democrat Party, that could spell disaster for leftist politicians in 2020.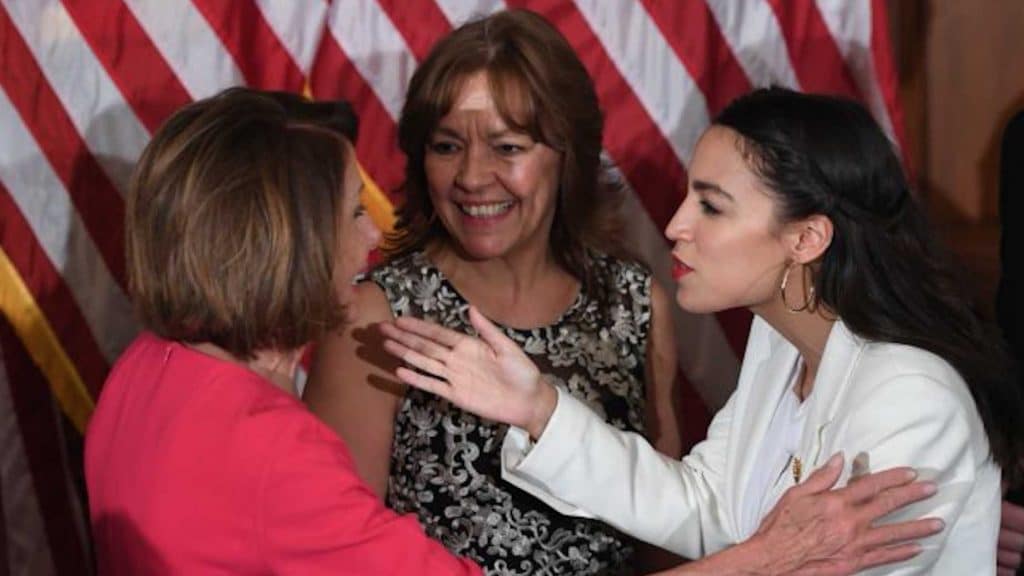 After all, she never apologized for insulting Holocaust victims by comparing detention centers to concentration camps.
Even some Democrats couldn't tolerate that.
And this poll proves one thing: some Democrats have reached a point where they can't really tolerate anything AOC is saying these days.
Ocasio-Cortez could single-handedly destroy Dem chances in 2020, and they're definitely nervous!
Do you think the media's obsession with AOC will hurt Democrats next year? Let us know what you think!
Source: Daily Caller