After Pelosi Surrenders To 'Queen AOC' – Nancy Charts Path To Impeachment And Loss To Trump 2020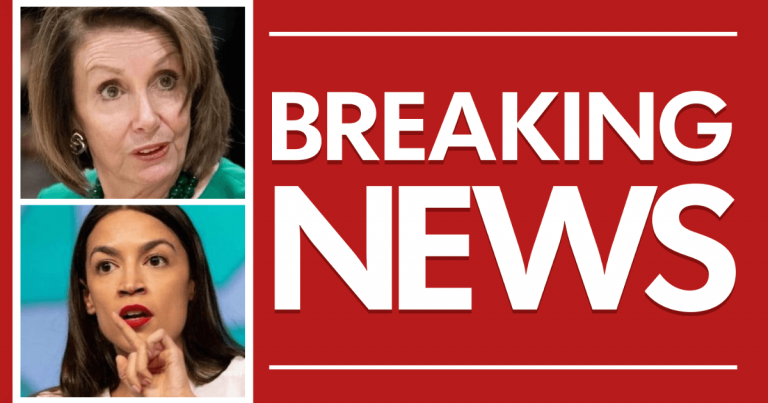 Speaker Pelosi just gave in to AOC – and Donald is probably pretty happy about it!
Who's in charge of the Democratic Party? That's a pretty hard question to answer these days. Speaker Pelosi? Or AOC?
You probably remember the 2018 Midterms. Pelosi promised voters the moon if she was made Speaker again.
Yet over this year, we've seen ol' Nancy really lose her grip the House to Nadler, Schiff and especially "The Squad."
Recently, Alexandria Ocasio-Cortez slammed her party for not pushing impeachment. But instead of fighting against impeachment once again, knowing how dangerous that path is, Nancy is finally giving up.
And she's probably sending her party down a dark path.
From Biz Pac Review:
House Speaker Nancy Pelosi's wall against impeachment again appeared to be crumbling as she warned that a "whole new stage of investigation" could be coming.

The California Democrat came out with a more aggressive approach to President Trump and his administration Sunday following criticism by Rep. Alexandria Ocasio-Cortez over the "national scandal" of her party not pursuing impeachment of the president.
Behold! The Democrat Party is crumbling on itself and leaving 2020 wide open for Trump.
Nancy Pelosi promised a bright new future for America if she was restored as Speaker. But the Democrats have done nothing to help Americans this year.
Pelosi herself has done quite a bit to harm the country. She shut down the government and refused to secure our border.
Now she is letting inexperienced children like Alexandria Ocasio-Cortez call the shots.
I mean, seriously, Pelosi? AOC has been in office for nine months. Why does she seem to appear in charge?
You've been in government since the 60s. Why can't you rein in your radical morons?
All signs point to Nancy needed a permanent break from government, don't you think?
For Democrats to be pushing impeachment with no evidence, not enough votes, and no backing from Americans proves they have totally lost it.
They already had a slim chance of winning 2020. Now it's next to zero.
Even President Trump has dared them to do it. But either way, Trump is going to win four more years.
SHARE if you think Pelosi has lost all control to AOC!
Source: Biz Pac Review