AOC's Main Rival Finds Powerful 2020 Ally, Caruso-Cabrera Just Took A Fundraising Parade Through Wallstreet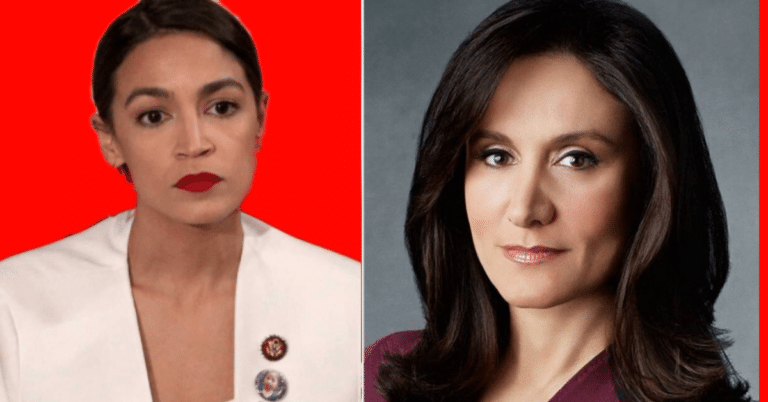 What's Happening:
A battle is raging for a congressional seat in New York's 14th district. The incumbent is well-known, far-left Democratic socialist, Alexandria Ocasio-Cortez. Despite being in office for just two years, the woman is facing off against a new, rising star.
Michelle Caruso-Cabrera is a former business journalist and CNBC host. She is proving to be the "anti-AOC," promising to bring jobs back to The Bronx and Queens.
And she just a got windfall of fundraising from unlikely sources:
Some of Wall Street's biggest titans are pumping big bucks into defeating first-term Democratic socialist Rep. Alexandria Ocasio-Cortez by bankrolling the campaign of her business-friendly Democratic primary opponent, Michelle Caruso-Cabrera, campaign records reveal.
AOC lashed out at Caruso-Cabrera's new backers, saying she was a "life-long Republican" being financed by Republicans. But the writing's on the wall over AOC's time in office.
Although just a freshman in Congress, AOC has surely made her mark. She promised to "abolish ICE" in 2018, a promise she never tried to fulfill. Her most notable contribution was the "Green New Deal" proposal, something that was quickly dismissed by her own party.
Most notoriously, however, was her inference with a major deal between retail giant Amazon and the city of New York. Thanks to AOC, the city lost a deal that would have brought billions of dollars and thousands of jobs.
Caruso-Cabrera is promising to be a pro-jobs candidate. She has promised to work with lawmakers to the benefit of New Yorkers. She is positioning herself as a direct opposite of the socialist Ocasio-Cortez, whose influence has only cost New York jobs and profits.
The injection of cash from Wall Street titans only adds further weight to Caruso-Cabrera's campaign. But will it be enough to remove AOC from power?
Key Takeaways:
AOC is facing a tough primary fight for her congressional seat.
Her challenger is raising money from Republicans and Wall Street investors.
Caruso-Cabrera says she will bring jobs back to New York after AOC drove them away.
Source: Fox News