Queen AOC Says She Might Run For President – Then She Completely Botches The Constitution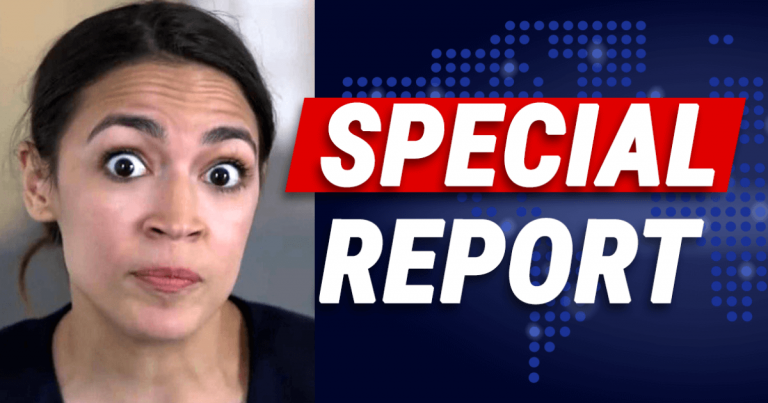 President Alexandria Ocasio-Cortez? Not after what she just did to our Constitution!
It's never going to happen, folks.
Not just because she's a terrible lawmaker. But because she can't run until she's 35.
Even she knows she can't make a bid for the White House until 2028. But while she was joking about that, she made a bizarre gaffe over what's written in the Constitution.
And now, people are calling her out on it.
From The Blaze:
Rep.-elect Alexandria Ocasio-Cortez (D-N.Y.) threatened to run for president last week, severely misquoting the United States Constitution in the process…

"Although we've been joking that because the Equal Rights Amendment hasn't been passed yet, the Constitution technically says he cannot run unless he's 35. … So what we'll do is we'll force the Republican Party to pass the Equal Rights Amendment by threatening to run for president."
Once again, the social justice congresswoman claimed the Constitution says "he" can't run for president until age 35.
She is trying to imply that the Constitution is sexist and only permits men to run for president. As if the law of the land uses "sexist" language.
What does the Constitution really say?
Here: "neither shall any person be eligible to that office who shall not have attained to the age of thirty five years."
Not once does the Constitution use a male pronoun when laying out the rules for who can run for president.
Hmm… it's almost as if… our Founding Fathers weren't sexist!
But people like AOC push propaganda to make it seem like our country has been sexist and discriminatory from the very beginning.
It's just not true. Ours is a land of opportunity. Even our Found Fathers over 200 years ago believed in that.
In fact, it's as great as it is today, because of them! Not in spite of them.
AOC wants to reshape our country into a socialist dictatorship by tricking people into thinking our founders were racist and sexist.
But once again, she's proven false by basic facts.
AOC, member of Congress, maybe you should read the Constitution one of these days.
SHARE if you think AOC will never become president!
Source: The Blaze