AOC's Arrest "Stunt" Backfires On Her Badly – New York Liberals Rip Into Her For Being Absent From Home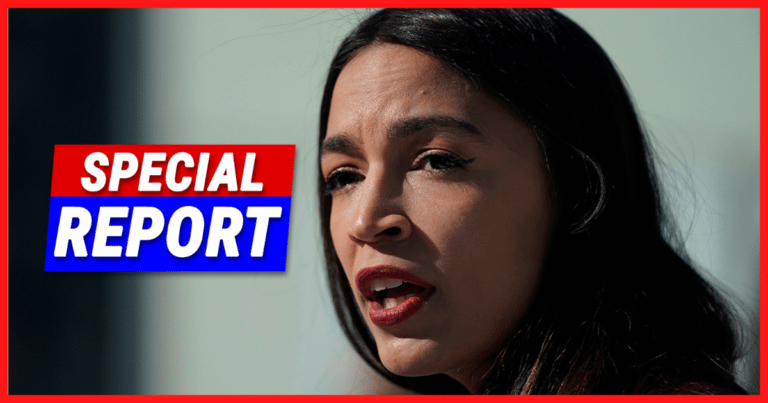 What's Happening:
The liberal media prop up progressive Democrats like AOC as "heroes of the people." But how much is Ocasio-Cortez working for her people back home?
She was recently arrested during a stunt outside the Supreme Court. A medical student challenged why she missed an important meeting.
That's when another New York Democrat blasted AOC for being "absent" from her own district.
From Fox News:
A liberal New York state lawmaker ripped fellow progressive U.S. Rep. Alexandria Ocasio-Cortez, D-N.Y., on Twitter Sunday for being "absent" in her home district…

"So, while she's doing performative resistance art for the camera's [sic] she's 'not doing healthcare right now," [Twitter user named Daniel said]…

"Maybe if you spent more time in your office and with your team you'd know what goes on. Just saying it would be nice if you breathed our air," [state Sen. Jessica Ramos added].
A state senator out of New York, whose district overlaps with AOC's congressional district, blasted AOC for neglecting the people she supposedly represents.
Someone on Twitter challenged AOC over missing a meeting about healthcare. She missed it, it seems, because she was busy getting arrested over a stunt outside the Supreme Court.
The user demanded answers from the congresswoman, who offered up what sounded like a half-hearted apology.
That's when the other Democrat pounced. Ramos claimed AOC was too busy trying to get attention in D.C, than "breathing" the air of New York City.
This is nothing new. AOC has long been criticized (by her own party and supporters) for giving little attention to her constituents.
At one point, she didn't answer emails nor did she even have a phone line for people within her district to use to contact her office (something nearly every representative has in place).
Most of the time, AOC gets attention over stunts and wild claims—rather than doing anything to help folks in Queens, NY.
Her signature campaign promise, to abolish ICE, hasn't been addressed by the congresswomen in years.
Now, members of her own party are piling it on. How long before voters get sick and tired of this attention hog—and vote for someone else?
Key Takeaways:
A New York Democrat slammed AOC for neglecting her people back home.
AOC missed a healthcare meeting while staging a stunt outside the Supreme Court.
The Democrat has a history of ignoring the people who voted for her.
Source: Fox News