AP Poll Shows Glimpse Of Hope – Support For Slashing Police Funding Comes In At Only 25%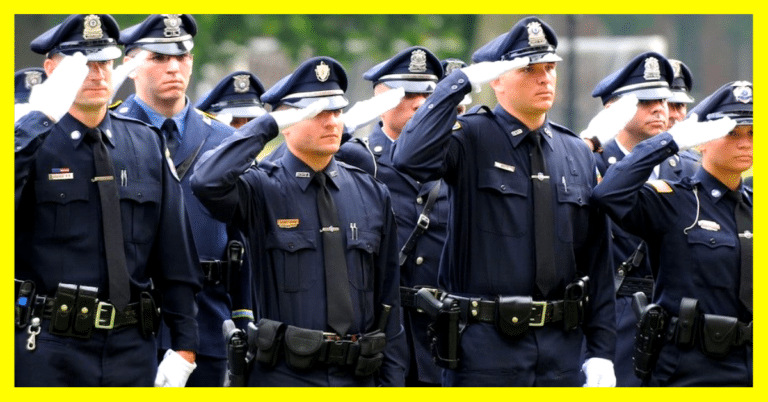 What's Happening:
In recent weeks, we've heard intensifying cries to "defund the police."
Since the George Floyd incident, more politicians, lawmakers, and citizens have called for sweeping law enforcement reform.
And this includes cutting funding to police around the country.
Although 69 percent of U.S. adults did say we need "major changes" or "a complete overhaul" of the justice system, according to a new AP poll, it seems most people actually don't support the idea of slashing police funds.
Only 25 percent "support reducing funding for law enforcement."
The poll results make it clear that while many want to see changes, most don't think slashing funding is the correct answer.
What most really want is the following:
…there is much wider support for reforms such as requiring the use of body cameras (89 percent), establishing clear use of force protocols (86 percent) and requiring officers to report instances of misuse of force (87 percent).
The poll also showed a difference in response depending on race:
57 percent of Black respondents said the criminal justice system needed a complete overhaul, while only 26 percent of White respondents agreed.
Right now, however, perhaps we should focus on the fact that "defund police" isn't as widely accepted as one might believe. There are plenty of good solutions for us to look at improving our justice system and the way the police interacts with civilians.
One might even make the case they need more funding to take necessary additional precautions to keep them safe, and consequently help keep America safe as well.
One thing seems very clear, without police we have little protection from those who wish to do us harm.
We are just glad most of America still agrees.
Help spread the word and SHARE this good news. We need to spread some positivity on our Newsfeeds.
Key Takeaways:
A new AP poll shows that only 25 percent of adults want to cut police funding.
The majority of adults do want at least some changes, like requiring the use of body cams.
There is a racial divide in Black vs. White, when it comes to the idea of a "complete overhaul."
Source: The Hill