After Atheists Demand Texas Crosses Removed, Courthouse "Lights Them Up"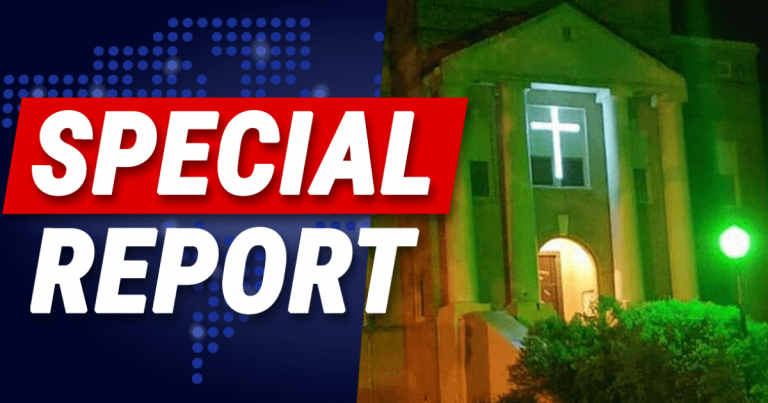 Wow. The liberals never saw THAT coming.
Liberals claim they are a tolerant bunch. We all know that's a crock of crap.
This latest story only further shows how bigoted they are, when it comes to traditional men and women in this country.
But this time around, they are getting what they deserve. Atheists demanded a Texas courthouse remove their crosses.
Their response is perfect.
From Breitbart:
Elected officials in an East Texas community defiantly illuminated the crosses on their courthouse after an atheist organization told them to take them down. The move came after the county judge and commissioners voted unanimously to keep the four crosses on the county building.
I would pay money to see how the atheists reacted to this!
Not only did the country judge and commissioners voted unanimously to keep the crosses, but they are lighting them up at night!
Many leftists are devout atheists. They hate the fact that there are so many passionate Christians in America—and that this country was founded on Biblical principles.
They push "separation of church and state" to try to erase our Christian heritage.
I mean seriously, the people who founded Texas were Christians. Case closed. That as much a part of their history as the Lone Star.
Demanding they remove those crosses is an insult to every Texan—and American—regardless of what they believe.
In other parts of the country, their demand would have been obeyed. Hyper-liberal cities bow to the whims of left-wing atheists. At the same time, they persecute and bully traditional Americans who believe in God.
That's backwards folks, and you know it.
This time, however, a group of strong leaders voted to reject the left's ridiculous demand. Those crosses are staying right there.
And they get to see them at night, to boot.
SHARE if you support courthouses proudly displaying the cross.
Source: Breitbart