Atlanta Mayor Delivers The Harsh Truth To BLM – 'We're Doing Each Other More Harm Than Any Police Officer'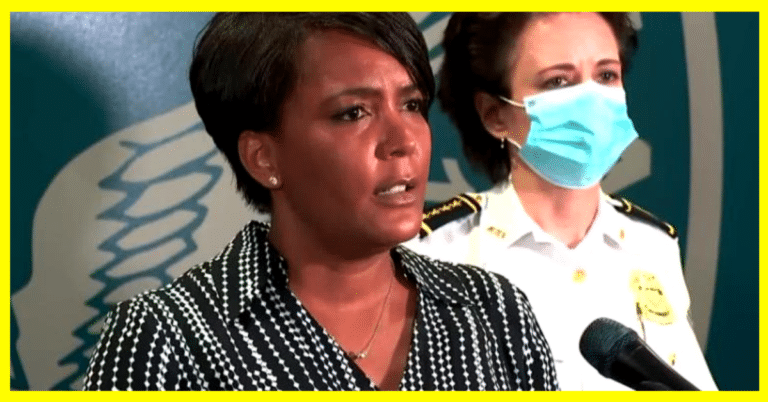 The debate surrounding Black Lives Matter and law enforcement rages nationwide.
Unfortunately, this has also resulted in more spikes in violence around the country.
The latest sad example of this uptick in violence: the tragic shooting death of an 8-year-old in Atlanta on Saturday evening.
This happened near the Wendy's where Rayshard Brooks was killed last month, which has thrown more fuel on the fire.
Atlanta Mayor Keisha Lance Bottoms quickly condemned the crime.
But she also made it clear that local citizens "were inflicting more harm on the community than any police officer ever has."
Via The Daily Wire:
We've talk a lot about what we are demanding from our officers in our communities.

We've protested, we've demonstrated, we've been angry, we've cried, we've demanded action.

Well now we're demanding action for Secoriea Turner and for all of the other people who were shot in Atlanta last night and over the past few weeks because the reality is this:

These aren't police officers shooting people on the streets of Atlanta, these are members of the community shooting each other, and in this case, it is the worst possible outcome.
Bottoms continued by saying "enough is enough."
She believes that in fact, "we're fighting the enemy within" when there are shootings in the streets.
Furthermore, she added that "you can't blame this on a police officer," which in this case is certainly accurate.
Mayor Bottoms cited the 75 shootings in Atlanta in the past few weeks, something else "you can't blame on APD," she said.
As protesters continue to push for law enforcement reform, politicians like Bottoms are looking deeper. They're looking at their own citizens, and their behavior.
The question now is — how can we reconcile the two sides? How can police do their jobs effectively? How can we reduce crime in certain neighborhoods?
These are questions the Mayor, and every other lawmaker in the land, will have to attempt to answer.
Key Takeaways:
Atlanta Mayor Keisha Lance Bottoms calls out citizen crime, and warns us not to blame police officers.
She cites 75 shootings in the city, and says "enough is enough."
Mayor Bottoms focuses on members of the community and their criminal acts, rather than the "defund the police" movement.
Source: The Daily Wire