After Anarchists Set Up 'Autonomous Zone' – Trump Orders Liberal Mayor To Take Control, Or He Will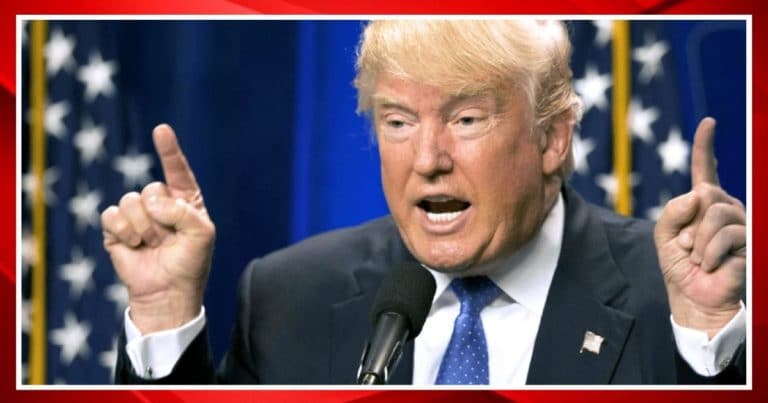 Since riots swept over major U.S. cities, radical anarchist groups made their move to "take over" America.
All they were able to do was capture six blocks in blue Seattle. The mayor withdrew cops and the region has become a virtual no man's land. The anarchists are extorting local businesses, built a wall (ironic), and are using "stop-and-frisk" on residents.
Now, Trump is calling on the city and state to do something about it.
From Daily Wire:
On Wednesday night, President Trump, infuriated at what is happening in Seattle, where radical protesters took over six blocks of the city to create "The Capitol Hill Autonomous Zone" after Seattle police left a boarded East Precinct building behind, tweeted his ire at Washington Democratic governor Jay Inslee and Democratic Seattle Mayor Jenny Durkan
"Radical Left Governor @JayInslee and the Mayor of Seattle are being taunted and played at a level that our great Country has never seen before. Take back your city NOW. If you don't do it, I will. This is not a game. These ugly Anarchists must be stooped IMMEDIATELY. MOVE FAST!"
President Trump took to Twitter to call out Washington Gov. Inslee and mayor of Seattle, Jenny Durkan.
He said what is happening in the city "has never been seen before." He ordered the leaders to take back their city now.
If they refuse to break up this "autonomous zone," he will do it, immediately.
Our Take:
If Trump is saying this publicly, there is a very good chance he's already on the move. The president, a known negotiator, probably spoke with Inslee and Durkan the moment news broke of this uprising.
Being the radical leftists they are, we can assume what their response was.
Trump is letting America know that he will not tolerate such insane actions on American soil.
How can a group of dysfunctional, idiotic Antifa members take over a part of a major city? Are Seattle cops little babies?
Or did the mayor prevent them from properly apprehending these criminals?
It's pretty unthinkable that any mayor or governor—regardless of party—would sit back and let this happen.
You might be upset that Trump didn't move faster. But keep in mind, it's the responsibility of local leaders to enforce our laws.
Only when they fail completely, should the federal government step in.
I think we're at that point in Seattle.
If you're upset to think that anarchists can take over even a few blocks in a U.S. city, you have only one group to blame.
The same group that did nothing as rioters burned and looted businesses. The same group that wants to defund cops or outright abolish them.
SHARE if you want Trump to take action against these anarchists.
Source: Daily Wire