After Baltimore Mayor Forced To Resign – She Is Indicted For 11 Counts Of Tax Evasion And Other Schemes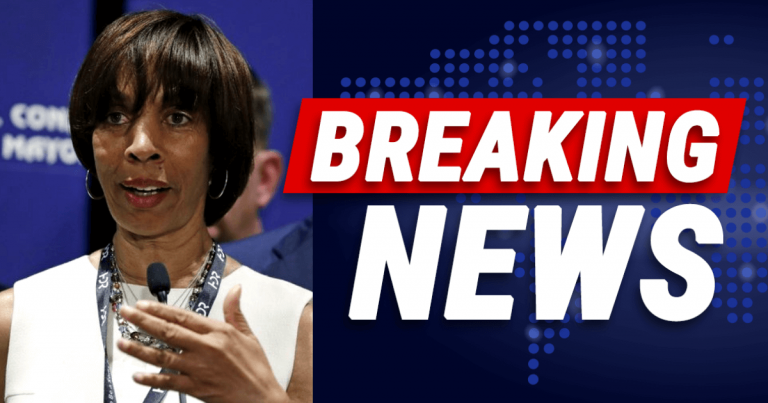 The Democrat thought she'd get away with it – not this time!
The mayor of Baltimore, Catherine Pugh, faced tremendous pressure after investigators started to sniff around.
Looks like something fishy was going on with her self-published children's book.
All the media attention forced the Democrat to resign, and we covered it back in May, but that wasn't the end of the story.
Normally, a Democrat would get off scot-free after this kind of scandal. Thankfully, that isn't the case, here.
It seems like the long arm of the law will not let her get away.
From Baltimore Sun:
Federal prosecutors have charged former Baltimore Mayor Catherine Pugh with 11 counts of fraud, tax evasion and conspiracy in what they allege was a corrupt scheme involving her sales of a self-published children's book series…

Though her customers ordered more than 100,000 copies of the books, the indictment says Pugh failed to print thousands of copies, double-sold others and took some to use for self-promotion. Pugh, 69, used the profits to buy a house, pay down debt, and make illegal straw donations to her campaign, prosecutors allege.
It looks like Pugh will be charged with 11 counts of criminal activity. Apparently, she scored $800,000 through orders of her children's book.
But that money wasn't used to print and distribute the book. According to prosecutors, she used the money for personal gain.
Some of it even went to beef up her political campaign. Ouch.
It's kind of sickening that this all revolves around a children's book series. Is nothing sacred?
We hear all the time about Democrats misusing funds. But to cheat folks over a child's book?
That's a new kind of low, if you ask me.
That's like stealing from a charity. Oh, wait, other Democrats have done that…
The case is still ongoing, hopefully justice will be done. Maybe, just maybe, this will send a message to other corruption politicians. Perhaps a few will change their ways?
Oh, who am I kidding?
SHARE to if you want this disgrace mayor to finally face justice!
Source: Baltimore Sun