After Baltimore Claims Trump Won't Help Them – Housing Aide Reveals How Donald Sent $16 Billion In 2018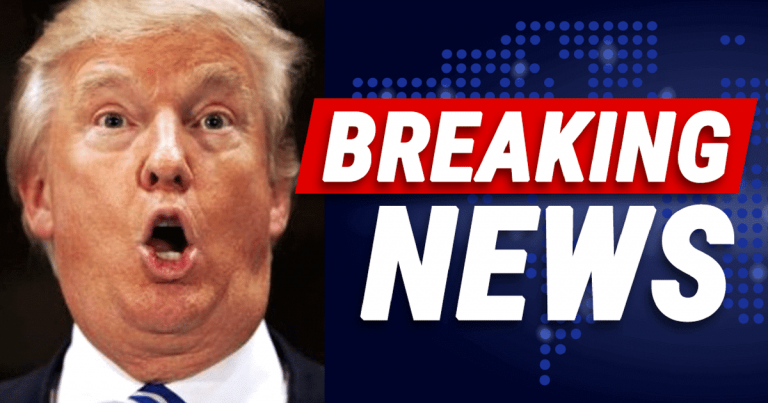 Baltimore demands more taxpayer dollars – but they're not saying what Trump already did!
Democrat heads have been spinning ever since Donald Trump called out Baltimore for being a rat-infested city of crime.
They couldn't believe that he would tell the truth!
Numerous Democrats have criticized the city in the past, including the former mayor and Bernie Sanders. But when Trump says it, it's out of bounds?
You know they are having a hard time justifying that stance.
But rest assured, the current mayor is responding to Trump's criticism—by demanding more money.
From CNN:
Baltimore Mayor Bernard "Jack" Young said Monday that President Donald Trump should send federal assistance to the city instead of criticizing its conditions in "childish" tweets.

"If he really wants to, he needs to send us the federal assistance — not only to Baltimore, to cities around this country that are in the same situation that Baltimore is in."
Mayor Young said that instead of insulting Baltimore, President Trump could be shelling out more of your tax dollars.
Oh, that'll solve Baltimore's problems: more federal cash!
We've seen what Democrats do with federal funds. And top Trump aide, Lynne Patton, shot back with this brilliant reality.
From Daily Mail:
An aide to President Trump said that the Baltimore region has squandered billions of dollars in federal grants given by the administration…

She then took Cummings and the city leadership, including Mayor Bernard Young, to task, asking: 'What are you actually doing with the money so that it benefits residents in the community for once instead of deep-pocket, crooked politicians?'
Boom! Patton humiliated Cummings by pointing to the fact that Trump gave Baltimore—specifically Cummings' district–$16 billion in federal funds just last year.
$16 billion is quite a bit of cash. Where did it all go? Was that money used to fix crumbling infrastructure?
Maybe it was used to help lower taxes to attract businesses and jobs?
Was it used to improve education, so that the children of Baltimore can have a better future?
Nope! Patton accuses Cummings—and other Democrats—of squandering federal funds to benefit themselves, not residents.
We see this wherever Democrats have a foothold in a city and state. They blow through cash on wasteful projects that do nothing to help Americans.
Residents suffer from lack of jobs, housing, and opportunity. Trash and rats flood the streets of major liberal cities. Homeless crowd the sidewalks, creating massive shanty towns of tents and boxes.
Meanwhile, Democrat officials live in the lap of luxury.
So, where is all this money really going?
SHARE if you think Baltimore shouldn't get another cent!
Source: CNN, Daily Mail