William Barr Just Rounded Up Top CIA Operatives – He's Sweating Them For Dirt On Obama, Hillary, Comey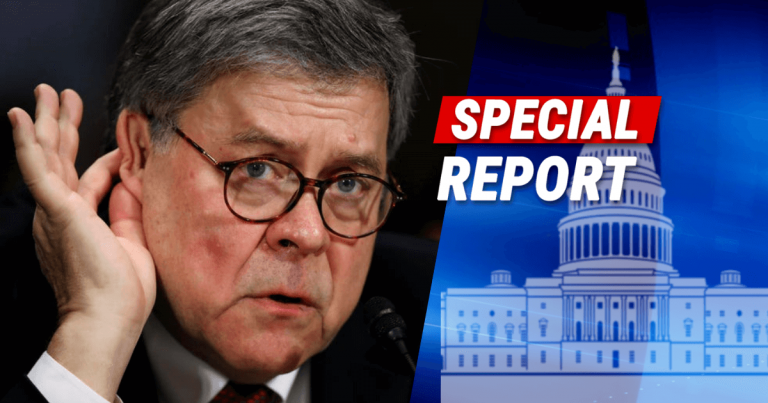 They've got nowhere left to hide – Barr's got them!
William Barr and his DOJ are on a mission. They refuse to ignore the injustices committed by the Democrats during the 2016 Election.
While the left wants you to believe Trump colluded with Russia, real collusion was going on within top agencies.
Barr has been looking into documents and low-level operatives. Now, he's going for the big dogs.
And the CIA has just been put on notice.
From The Hill:
The Justice Department plans to interview senior CIA officers as part of its investigation into the origins of the Russia investigation…

Specifically, Barr wants more information about the CIA sources the agency relied on in analyzing Russian interference as well as the intelligence pathways between the CIA and the FBI in the summer of 2016, according to the newspaper.
Uh-oh. The CIA just got word that Barr is looking into their investigations into Russia during the 2016 Election.
Some within the CIA at the time claimed Putin himself directed Russian agents to "help" Donald Trump win the election.
It was this assertion that gave the fake news reason to accuse Trump of collusion and started the Democrat hunt.
But where did the CIA get this information? What were they up to during the election?
We know agents inside the FBI were working to stop Trump from winning. Strzok talked of his "insurance plan" that was meant to undermine our democracy and ensure Hillary Clinton won.
Yet it seems like the CIA was also in on the scheme. They were providing information to the FBI that gave them fuel for their alleged spying on Trump's campaign.
Now Barr wants answers. Why did the CIA do this? What did they find out and why did they conclude what they did?
Was there legitimate information—information that they have until now withheld? Or was this yet another case of the deep state trying to interfere on our democracy?
I'll let you decide that one for yourselves.
Either way, the facts are soon to come out. He's moved on to the highest levels of the CIA, and what comes after that? Comey, Lynch, Strzok, Hillary, and Obama.
Getting warmer? Warmer? Getting hot!
Barr's game of hide and seek is almost over – their time is running out.
SHARE if your support Barr's deep state investigation!
Source: The Hill