Barr Pulls Back Clinton Curtain – Claims Bill's Impeachment Shows Trump Should Be Cleared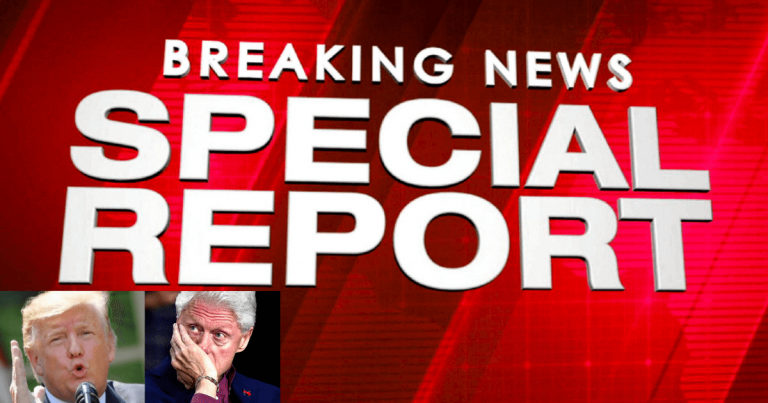 Barr just pulled the Clintons out of his back pocket – Democrats are triggered!
Democrats are pushing impeachment over a single phone call—but it seems it will soon backfire on them.
There is a wealth of history going back years concerning impeachment. Bill Clinton was impeached and almost removed from office—because he lied under oath about a relationship with an intern.
Many people were involved in that impeachment case. Many who are still around today, taking a look at what Democrats are trying to do.
Former Rep. Bob Barr worked as a federal prosecutor during Clinton's impeachment. And he has some harsh words for House Democrats.
From Daily Caller:
Speaking as a former federal prosecutor and impeachment manager in the Senate trial of former President Clinton, and after having reviewed carefully the content and context of the Ukraine call and what we have learned about it subsequently, it is clear that no federal laws were broken and nothing close to an impeachable offense took place.
Boom! Barr destroys the left's argument against Trump by making it very clear that he did not break any federal laws.
In fact, Barr says Trump did what presidents are supposed to do. He sought aid from Ukraine over several serious crimes.
Joe Biden has bragged about getting a man fired who was investigating his son's company. That's a serious crime. No decent president would have ignored that.
On top of that, evidence suggested a Ukrainian company was involved with election meddling in 2016. Why wouldn't Trump ask Ukraine to look into that?
We don't want more election meddling, right Democrats?
Clinton got in trouble because he was trying to cover up his own bad behavior. He lied under oath—was disbarred from practicing law. It's clear he was in the wrong and faced the penalty for it.
The only reason he wasn't removed from office was because Democrats in the Senate protected him.
Trump didn't get close to doing what Clinton did. He was seeking aid from an ally for the betterment of our country.
Democrats are trying to impeach the president for doing his job. That's pretty sad.
SHARE if you stand with Bob Barr and President Trump!
Source: Daily Caller