Days Before Trump Rally, Ben Carson Drops A Ton Of Bricks: "We Have To Grow Up"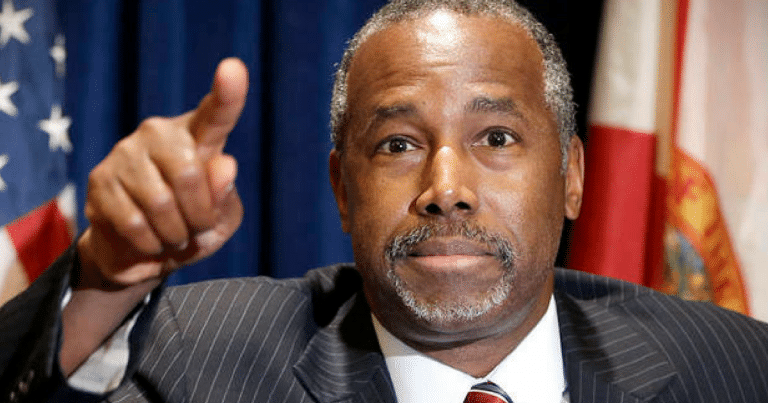 What's Happening:
After months of lockdowns, the Trump campaign has announced its first rally. They planned it for June 19—the day reserved to honor the emancipation of slaves in the United States.
It was to be held in Tulsa, OK—the site of a historic conflict where black lives were lost.
It appears critics of the president attacked him over the choice and location. In order to honor the day, Trump pushed back the rally to June 20.
Still, liberals criticized the president for hosting a rally at all.
Trump's HUD head, Ben Carson was asked about the minor controversy. And he told the country, "we have to grow up."
Ben Carson says that Americans need to stop being offended by everything and grow up pic.twitter.com/fCqLb9vjLy

— BallerAlert (@balleralert) June 14, 2020
Why It's Important:
Ben Carson called out a recent trend among liberal activists to rename Army bases (and other buildings). Leftists appear to want to scrub away the names of anyone connected to slavery or racial discrimination as they deem fit.
This includes the destruction or removal of numerous statues.
Carson criticized this trend, calling out anyone that appears to be so easily offended by everything.
He pointed out the many American university—respected schools of higher learning—that once were involved in the slave trade.
Does that mean these schools should be renamed? Carson argues no.
He exposed the danger of trying to eliminate our history, out of fear of offense. In doing so, he defended Trump's choice to host his rally at Tulsa.
Key Takeaways:
Democrats accused Trump of being racially insensitive for hosting first rally at Tulsa, OK.
Ben Carson defended the president, calling out the latest trend to rename buildings and Army bases.
Carson criticized those in America so easily offended, saying we need to "grow up."
Source: Twitter