Federal Complaints Drop On Bernie – The Sanders Campaign Just Hit A Big Stumbling Block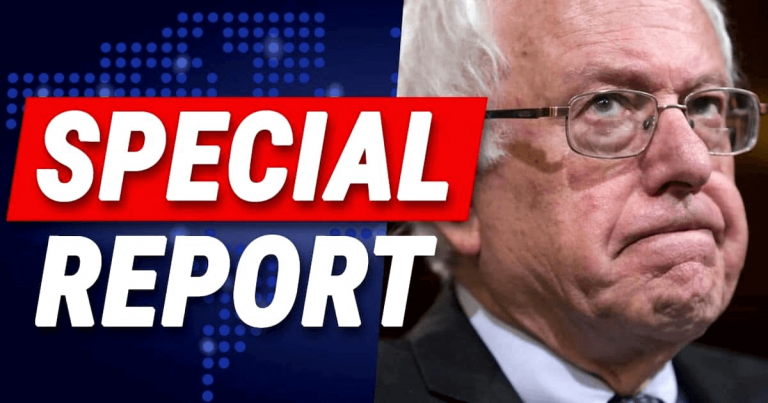 It's a long, long list – and Bernie's in serious trouble!
Just days after Bernie Sanders reached an agreement with his staffers, the Vermont politician is facing more trouble.
This may put a crimp in Sanders' campaign run—especially if many of the allegations turn out to be accurate.
The complaint against him was lodged on Monday by the National Labor Relations Board, and it doesn't pull any punches.
In this case, there isn't just one accusation … but several.
From Washington Examiner:
"The complaint posted Monday on the National Labor Relations Board's website and noted by Bloomberg Law alleges several potential violations…

…including concerted activities (retaliation, discharge, discipline) discharge, illegal interrogation, repudiation and modification of contract."
That's quite the assortment of accusations!
We don't yet have the full text of the labor complaint, but it's clear that Sanders has some explaining to do.
The difficulty just never seems to end for the socialist Independent candidate:
Not long ago, we learned that Bernie's staff was upset over receiving "poverty wages," and some employees left the campaign.
It was a major dust-up that really exploded in the Senator's face, because he'd been the one pushing that higher $15/hour minimum wage.
Later, Sanders announced he would be able to pay his staffers up to $17/hour … but only by cutting hours.
And now, he's hit with a big labor complaint, which is only going to make life more difficult for the 2020 hopeful.
Maybe this is just more proof that socialists really have no clue how to run a business, or a workforce.
And if we let him into the White House, can you imagine how he'll try to run the country…?
That's a terrifying thought…
SHARE if you think Bernie doesn't have a chance in 2020!
Source: Washington Examiner