Bernie's Campaign Expenses Come 'Flying' Out – He Can't Hide Skyrocketing Costs For His Air Travel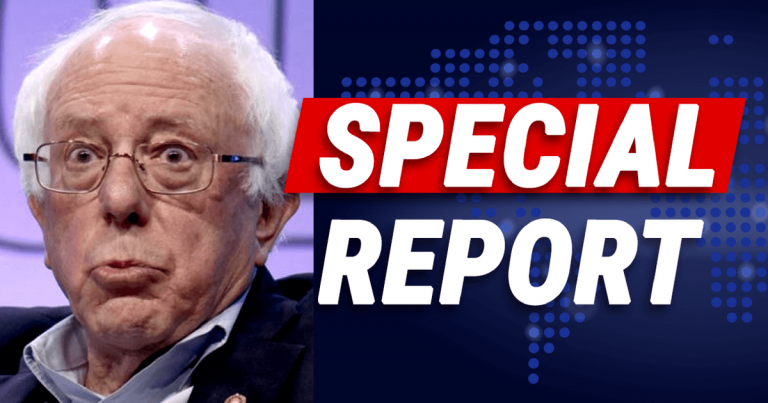 Bernie Sanders supposedly supports the "little man."
As a confirmed socialist, Sanders really doesn't like the one-percenters. And he claims to be an outspoken champion of the everyday person.
But every time we hear about his personal spending, we have to wonder:
How much of Sanders' rhetoric is just plain hypocrisy?
I mean, Bernie and other Democrats constantly condemn the rich, and they're also big fans of protecting the climate.
And yet, they rack up huge travel expenses using private jets all the time!
Via The Daily Wire:
The Washington Free Beacon reports that Sanders' campaign spent an astounding $1.2 million on private jets during the last quarter of 2019.

…more, even, than former Vice President Joe Biden and billionaire presidential candidate, former New York City mayor Michael Bloomberg.
This champion of the working class doesn't LIVE like a working-class hero, does he?
And what about the impact on the climate? Isn't he always screaming about that, too?
Despite all this talk, he forked over a whopping $1,199,579 to Apollo Jets, LLC, a "luxury private jet charter service."
Similarly, Bernie has been spending a ton on air travel even before his current campaign:
He reportedly spent around $300,000 on private air travel before his 2020 bid even began.
But wait, there's more:
And back in 2016, when Sanders was (begrudgingly) stumping for then-Democratic presidential nominee, Hillary Clinton, he reportedly demanded a private jet to ferry him and his staff to trail appearances as a condition of his endorsement, per Clinton staffers.
He demanded a private jet? Isn't that something only the spoiled rich do?
This is the sort of news that could really hurt the Sanders campaign. The problem is, he doesn't appear to be practicing what he preaches.
The more we learn about Bernie's personal life and expenses, the more we realize he IS a one-percenter.
And apparently, he enjoys that lifestyle. He shows no signs of changing it, that's for darn sure.
So, I guess he's okay with the middle class being taxed to the gills … provided he can still live like a king.
SHARE if you think Bernie Sanders is just another far-left hypocrite!
Source: The Daily Wire