Bernie Sanders Dazed By 40-Year-Old Skeleton – His 2020 Chances Could Be Over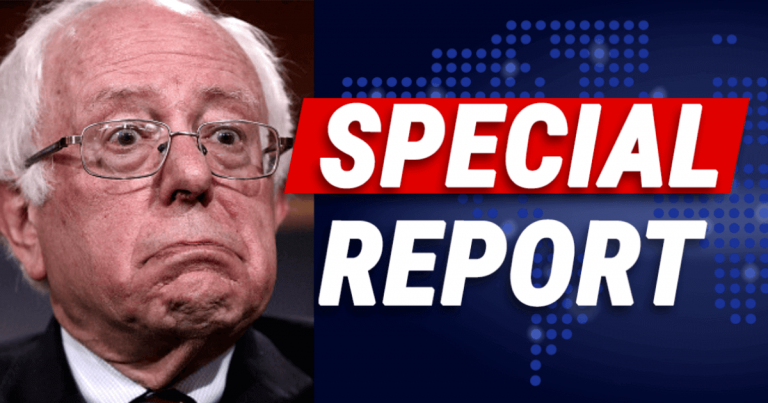 The media tried to keep this quiet – but the FBI's on to him!
Oh, dear Uncle Bernie. Dear, foolish, Uncle Bernie. What have you done this time?
A leopard can't change his spots, they say. And apparently, our Democratic Socialist hasn't been able to hide his spotted past.
A past that will finally end his chances at beating Trump.
Check it out. From the Washington Examiner:
Bernie Sanders campaigned for the Socialist Workers Party in the 1980 and 1984 presidential campaigns and was investigated by the FBI for his ties to the Marxist group.
Woah. Sanders claims to have never worked for the Socialist Workers Party. He only "signed his name" to a piece of paper.
Sure, but why is there an FBI investigation about your ties to this Marxist group? And why haven't you told us you campaigned for them in the 1980 and 1984 POTUS elections?
Bernie wants everyone to believe he's a nice, friendly "Democratic" Socialist. He believes in taking money from the wealthy and giving it to the poor—but democratically!
He doesn't want you to know that in the 80's he campaigned for full-on communism, a system that has brought misery—and worse— to millions.
Sanders tried to hide his dark past, his connections to an ugly political group like the Communists.
But he can't. He was so involved in this group, the FBI had to look into it.
I'm guessing he won't be able to explain away this story.
SHARE if you agree Socialist Bernie has no business running America!
Source: Washington Examiner