Bernie Sanders Reveals The Key To Winning 2020 – But It Could Be His Downfall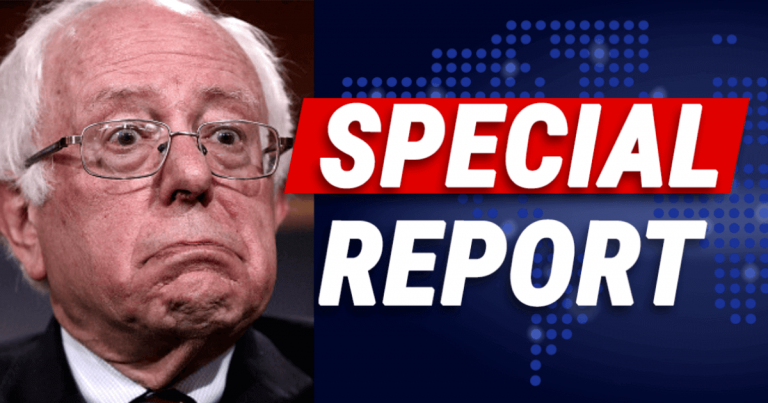 Bernie thinks he knows how to beat Trump – but Donald will probably get the last laugh.
Uncle Bernie has plenty of name recognition among young voters. And he enjoys many far-left followers going into 2020.
He's one of the top Democrat contenders, and he actually thinks he has a chance against Donald Trump!
But he has a problem: according to the latest polls, the American people don't want Socialism, even if some Democrats do.
So, his plan? Just explain to them it's not as terrible as they think!
From Daily Caller:
Independent Vermont Sen. Bernie Sanders believes he and the Democratic Party can win the White House in 2020 by "explaining socialism" to Americans voters…

"I think what we have to do, and I will be doing it, is to do a better job maybe in explaining what we mean by 'socialism'."
Bernie thinks that his version of socialism is so much better because he puts the word "democratic" before it.
Nice try. We know that socialism—in any form—is dangerous. It attaches itself to a prosperous country.
In a short time, that country can become a disaster. Just look at Venezuela.
America has toyed with socialist programs for decades, ever since FDR. What has it brought us?
Massive debt in the form of entitlement programs. Increased poverty thanks to welfare for the lazy.
Socialism takes the wealth of hard-working Americans and wastes it. The only people that prosper are those who run the government.
It is the exact opposite of what our country represents.
Trump, though, doesn't need to "explain" his strategy. The results speak for themselves.
Record low unemployment. Lower taxes. More opportunity. And record-high stock market.
All thanks to Trump's policy of putting America first.
I don't think, with all of Sanders' talk, that he will be able to beat that.
SHARE if you agree Trump would win a landslide against Bernie!
Source: Daily Caller