Bernie Is In Trouble With Trump Supporters – Sanders Top Staff Caught On Video Supporting Re-Education Camps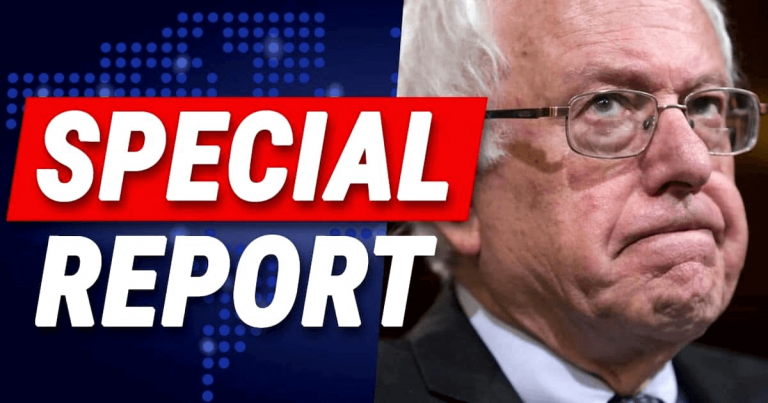 If you thought a "President Bernie Sanders" would be just another liberal, you might be wrong. Dead wrong.
Sanders calls himself a "Democratic socialist." His policies are very similar to the far-left policies implemented in other countries.
Take a look at socialist countries across the world. They all collapse under economic ruin. The people are destitute, starving in the streets.
On top of that, their governments crack down on their human rights.
What's even more disturbing is that Sanders is embracing socialism, hook line, and sinker.
In fact, one of his staff was caught admitting something truly terrifying.
From Breitbart:
An undercover video published by Project Veritas on Tuesday shows a field organizer for Sen. Bernie Sanders's 2020 campaign saying Soviet gulags were actually a positive phenomenon, suggesting that some similar program could re-educate Trump supporters and billionaires.
BREAKING: @BernieSanders "free education" policies to "teach you how to not be a f**king nazi."; 'There is a reason Stalin had Gulags'; 'Expect violent reaction' for speech. If Bernie doesn't get nomination "Milwaukee will burn"

Stay tuned: https://t.co/BFGnoCeJE7#Expose2020 pic.twitter.com/Koh6UTibbe

— James O'Keefe (@JamesOKeefeIII) January 14, 2020

Woah. According to the undercover footage, a field organizer for Sanders was praising the horrifying Soviet gulags.
They were nightmarish prisons were the government sent people who disagreed with them. Soviets tortured and enslaved these prisoners.
This Sanders' campaign employee applauded those gulags, saying they were just "re-education" camps.
He goes on to say that Sanders' plan for "free education" would do the same in America.
This man says Sanders will put billionaires and Trump supporters in gulag-like prisons to force them to comply with the president's socialist agenda.
He called conservatives "fascists who only understand violence." He also promised that if Trump was re-elected, "cities would burn."
We're not making this up, folks. It's in the video.
Will Sanders respond to this bombshell? He might ignore the allegations or attack O'Keefe, as most liberals do when they're outed.
But O'Keefe has raised the alarm. How much of Jurek's predictions align with Sanders' own agenda?
Will Sanders round up conservatives put us into "re-education" prisons? Will he create Soviet-like gulags across the country?
America needs to act fast. We could be looking at a Dark Knight Rises scenario. Sanders administration might put us on trial, just for supporting the Constitution.
SHARE to tell people what Sanders' own staff want to do to patriots!
Source: Breitbart