Beto and Biden Support Texas Democrat – Then In Special Election, GOP Candidate Cleans House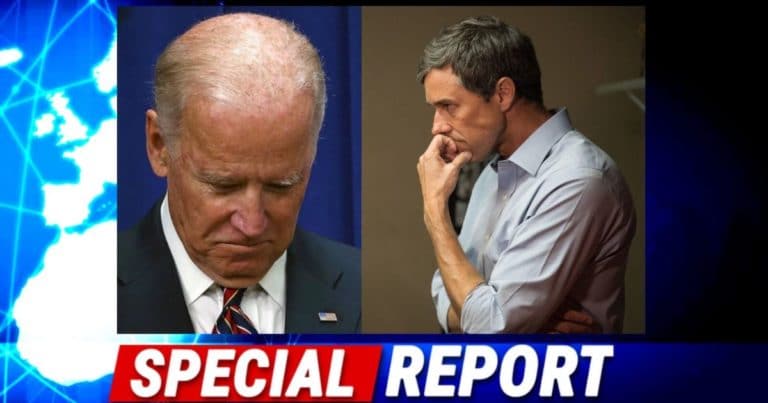 If you get support from the most powerful Democrats in the country, you'd expect to win.
That's why Democrat Eliz Markowitz was probably surprised to see the results of a recent Houston, Texas election.
Markowitz wanted to win control of the Houston congressional district. And she had a definite edge…
Why?
Because she had the backing of Joe Biden, Beto O'Rourke, and Elizabeth Warren.
But when the votes came in, Markowitz learned she'd lost handily to Republican candidate Gary Gates.
In fact, it wasn't even close (via Washington Examiner):
Republicans won control of a closely watched congressional district in the Houston, Texas, suburbs in a special election on Tuesday.

Gary Gates defeated Democrat Eliz Markowitz, garnering 58% of the vote in a district President Trump won by double digits in 2016.
BIG win for the Red Team!
And it spells trouble for the Democrat party. If candidates can't win with significant support from powerful politicians, that's a bad sign.
For example, former congressman O'Rourke helped campaign for Markowitz. But that obviously didn't have much impact.
And in addition to Warren's support, Biden issued a public support statement:
Not only is Eliz an educator and activist — she's the kind of fighter who will bring heart and smarts to the statehouse and to communities across Texas and at home in Fort Bend County.
Well, that didn't seem to have much impact, either.
Texans made it clear: they weren't interested in having another Democrat in power.
That's why Gary Gates scored nearly 60 percent of the votes, and it might be a sign of a growing Red Wave in 2020.
Similarly, President Donald Trump won this same district easily.
Good to see Republicans aren't wavering in that region!
Despite all the money Democrats have pumped into Texas elections since 2016, this is another loss.
Consequently, we have to wonder where they stand now — come November, do they have ANY shot at beating Trump?
SHARE  to spread the word about the RED WAVE!
Source: Washington Examiner