Joe Biden Could Appoint 9 Republicans – But Many Of Them Turned On Trump To Help Joe In 2020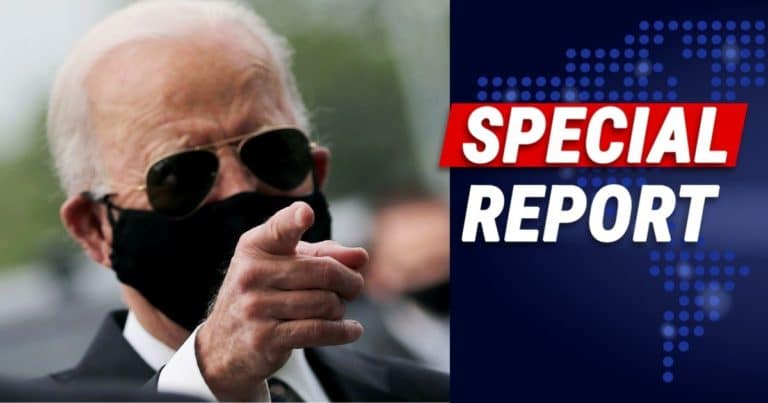 What's Happening:
The media is pushing the narrative that Biden has won and that recounts and challenges don't exist.
Trump, his campaign, and many in the country beg to differ. The battle might go on for a few more weeks.
Biden, or maybe his handlers, are forging ahead with plans for executive orders, talks with foreign powers, and already planning new appointments.
He claims he wants to unite the country. Rumors swirl that he might even appoint "bipartisan" Republicans to serve in his administration.
But it seems like these Republican leaders are far from impartial. They all turned on the GOP to prop up Sleepy Joe.
Cindy McCain
Former Senator Jeff Flake
Gov. John Kasich
Gov. Larry Hogan
Gov. Charlier Baker
Meg Whitman
Cary Fiorina
Ray LaHood
Charlier Dent
It's hard not to smell swamp water when you read those names. But one who won't consider a job offer from Joe? Someone many thought was a RINO who could have helped tip Senate power in Biden's favor:
Sen. Mitt Romney (R-Utah) on Tuesday shot down the possibility that he accepts a position in President-elect Joe Biden's Cabinet…

"I'll be serving this term and who knows maybe even another one representing our great state,"  he added.
To the shock of probably many conservatives, Mitt Romney stated he would not serve Biden's administration, if he has one.
Instead, he wants to keep serving the "great state" of Utah for his term and possibly another.
Geez, it's like a rollercoaster keeping up with this guy. He was an anti-Trumper for years, until he needed to get elected.
Then, he half-voted for impeachment in the Senate. He refused to say who he'd vote for in this election, but believed Trump was going to win.
If he rode the fence even harder, he'd slice himself in half!
Many Americans wondered about Mitt Romney. Trump even ran an ad calling him a "secret Democrat."
But if he is rejecting a possible offer to work with Biden, to hold onto his Senate seat, maybe he does care about putting Americans first?
Perhaps it's a lesson to give politicians a second, or third, or fourth, chance?
Key Takeaways:
Rumors swirl about RINOs getting jobs from Joe Biden.
Romney rejected the possibility of serving Biden, sticking to his Senate job.
Romney has long taken heat from conservatives over his stance on Trump.
Source: The Hill