Biden Just Got a Nightmare 2024 Challenger – He Brings a Legendary Name to the Election: Kennedy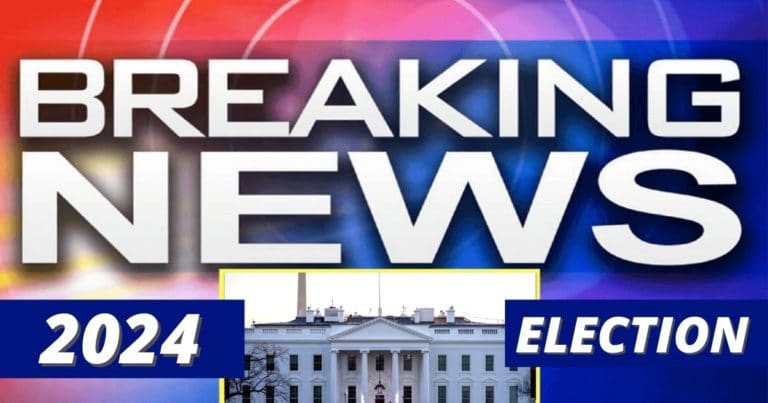 The 2024 presidential election is bound to be historic, even if we haven't determined all the major players yet. So far, the only big name to officially announce his candidacy is former President Donald Trump.
Current POTUS Joe Biden has made it plain that he intends to run again, though he hasn't formally confirmed it. If he does, though, he might face some stiff competition.
One of Biden's competitors just threw his hat into the ring — and he brings a legendary name into the fray.
It's Robert F. Kennedy Jr., who just filed his paperwork with the Federal Election Commission (FEC). He's the son of former U.S. Attorney General Robert F. Kennedy and nephew of the late President John F. Kennedy.
He's only the second Democrat to announce a run to the White House; the other is Marianne Williamson, who isn't expected to get much traction.
And though Kennedy Jr. is a Democrat, he got a lot of attention during the pandemic for pushing back against the COVID-19 vaccine. This might make him a bit more appealing to right-wingers.
He also opposed the Democrat idea of taking the first presidential primary out of New Hampshire (from Fox News):
He took aim at the Biden administration and Democratic National Committee over the decision to move the New Hampshire presidential primary out of its position as the first in the nation primary.

The state will now vote second in the DNC's calendar, along with Nevada, three days after South Carolina, under the new schedule.
Before the DNC approved the new schedule, Kennedy wrote a letter to the committee, asking members to keep New Hampshire in the top spot, citing the state's history of advocating for civil rights and election transparency.
He said NH "runs the most secure and transparent election in America" and "it should be a model for our country at a time when we most need it."
Unfortunately, this didn't stop the D.C. Democrats from altering the schedule and putting South Carolina first, which is expected to be friendlier toward President Biden.
However, having a Kennedy in the 2024 election definitely adds intrigue — even some Republicans and Conservatives are still fans of JFK, who by today's standards might be closer to a Republican, anyway.
Kennedy Jr. certainly appears to be more of a moderate leftist, which could give him the edge over more radical opponents.
Key Takeaways:
The 2024 presidential election gets a new candidate: Democrat Robert F. Kennedy, Jr.
Kennedy got a lot of attention for pushing back against the COVID-19 vaccine, and for opposing his fellow Democrats in moving the first presidential primary out of NH.
He appears to be a moderate candidate, which could be appealing to voters on both sides.
Source: Fox News