Biden Puts The 2nd Amendment In His Crosshairs – Republicans Accuse Joe's ATF Of Pushing For Federal Registry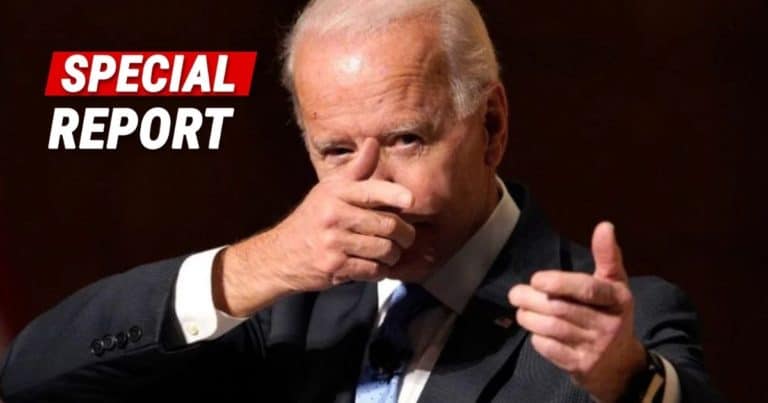 What's Happening:
Biden has made no qualms about trying to erode our Second Amendment. Earlier in the year, he called on Congress to pass strict gun control. But, with Democrats running amuck in Congress, it's unlikely they will be able to get anything done themselves. So, Biden seems to be trying to get his agenda done through federal agencies.
We know that he has appointed radical activists to high positions within his administration. That includes the ATF–the agency that polices the sale of firearms. They are mulling a new rule that might give them a backdoor into a federal gun registry. And Republicans are fighting back.
From Fox News:
A group of House Republicans is warning that the Bureau of Alcohol, Tobacco, Firearms and Explosives (ATF) could be laying the groundwork for a backdoor federal gun registry…

The recently-proposed rule essentially removes the 20-year burn date that the federal firearms licensees must abide by, requiring them to preserve firearm purchase records older than two decades.
Biden's ATF is trying to get rid of the 20-year burn date rule. This could result in federal firearm licensees preserving records indefinitely. These records would end up in the hands of the federal government, effectively giving them a registry of everyone who owns a gun (or ever owned a gun).
Republicans warn that removing this burn rule would allow Biden to compile records about all gun owners. This is no different than what Democrats have been fighting to get for years. We know that Democrats want to monitor and track gun owners. This would give them tremendous power over free Americans.
It wouldn't be much of a stretch to assume that an administration like Biden's could use this information to suppress the Second Amendment. How many Americans would want to buy a gun, knowing the federal government would be watching? What other information would they want to get on us? Our political affiliation? Our financial records?
This could open the door to many, problematic issues. Issues that Republicans refuse to stand for.
Key Takeaways:
Republicans are pushing back against a new rule proposed by ATF.
The agency wants to eliminate the 20-year burn rule.
Republicans warn this could result in a federal registry of gun owners.
Source: Fox News