Democrats Expose Biden's Achilles Heel – No Wonder Trump Wants To Run Against Him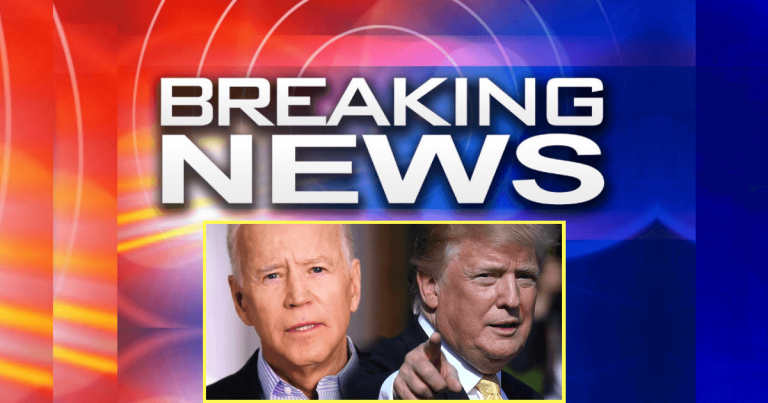 Say it ain't so, Joe! You're in deep trouble now.
Have you been paying attention to the Democratic primary race? It's hard to do, I know. There are way too many liberals who think they can stump Trump.
But you may remember when former vice president, Joe Biden, jumped in he took a big lead. Now, he's falling like a rock.
He probably got a big lead because of his name recognition. But after only a few weeks at it, Democrats are starting to get nervous.
Even Donald Trump said he'd love to run against Joe.
And Democrats are speaking out and revealing why Joe's a no-go.
From Breitbart:
A growing number of Democrat 2020 candidates are describing former Vice President Joe Biden as a "disaster waiting to happen" if he is chosen to represent Democrats as the front runner in the 2020 presidential election.
According to reports, many Democrats are calling out Biden as a "disaster waiting to happen" if he's nominated for the 2020 race.
Some even accused the former VP of being "unchanging, unapologetic, and unaware."
Sounds crazy to think that Democrats would turn on such a major figure in their party. But they are, after all, running against him.
Their concerns are legitimate, though. Biden represents the old guard of Democrats. He's been in D.C. for over forty years.
How much has he really helped to reform that crooked city? Add to that his sketchy past allying with "segregationist Democrats."
Not to mention his odde history of touching women and girls.
But the real reason Democrats are worried?
Biden was Obama's Vice-President. Like Hillary, he'd be "Obama 2.0" to voters.
Remember, millions voted for Trump because he promised to fix Obama's mistakes. Biden would only be a new era of bad policy that will cripple our economy.
Even Democrats know that. And they know that Trump would eat Biden for lunch.
It's no surprise they are trying to throw this one-time frontrunner under the bus.
But if he doesn't get the nom, who does? And who is left that has a snowball's chance at beating Trump?
Now you can see why they are pushing impeachment so hard.
I don't know about you, but Biden doesn't worry me at all. I'm with Trump on this one.
SHARE if you want Democrats to pick Biden so Trump can win in a landslide!
Source: Breitbart