Did Biden Just Admit He Lost The 2020 Race? Joe Says Democrats Could "Run Mickey Mouse" And Possibly Beat Trump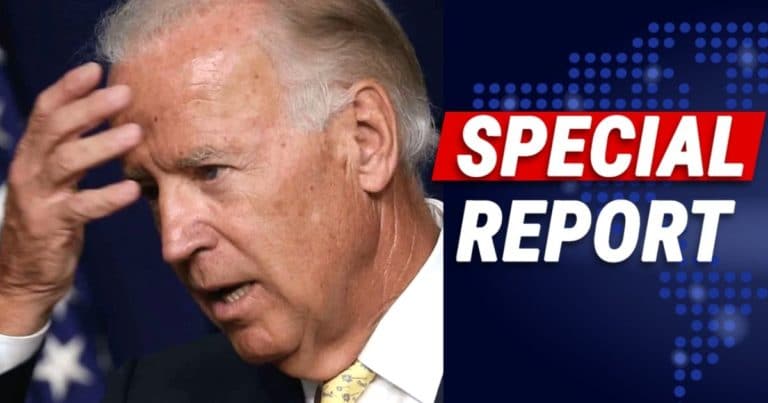 Joe Biden is quickly becoming a footnote in this 2020 race. He finished in 4th in Iowa. And he just finished 5th in New Hampshire.
This was their frontrunner. Not good, Joe, not good.
Remember when the media said Joe was the most "electable" candidate in the group?
The party threw their weight behind him because they thought he was the only one that could beat Trump.
(Some even say they impeached Trump just to protect Joe's reputation.)
Maybe that convinced Joe he didn't have to put in the hard work campaigning in these early states. His campaign says he can make it back in South Carolina and Nevada.
But his latest admission has people scratching their heads. Is he about to call it quits?
From Washington Examiner:
Joe Biden appeared to undermine the argument for his own electability by declining to back the criticism coming from some Democrats about Bernie Sanders's chances at beating President Trump.

"I refuse to suggest any Democrat can lose. I think we could run Mickey Mouse against this president and have a shot," the former vice president said Tuesday on MSNBC's Morning Joe.
Um… not sure what Joe is trying to say here. In a recent interview, Joe said that any Democrat can beat Trump—or even Mickey Mouse!
Oh really, Joe? I thought you were running because you were the one man for the job? Many establishment Democrats were backing you because they thought you were the most electable.
Now, Joe is saying that any Democrat can beat Trump. That even a cartoon mouse can beat him.
Is he hinting that he's pulling out? Is Joe preparing to quit, saying that any of the other left-wing candidates can win in November?
Kind of an odd thing to say, right, when you're trying to beat a bunch of other candidates.
Maybe Mickey Mouse should have run instead of Joe—and all the other candidates. Something tells me he would get all the delegates!
In any case, this is one of many recent statements that show Biden is getting very tired and confused.
SHARE to tell Joe Biden it's time to end his run.
Source: Washington Examiner